---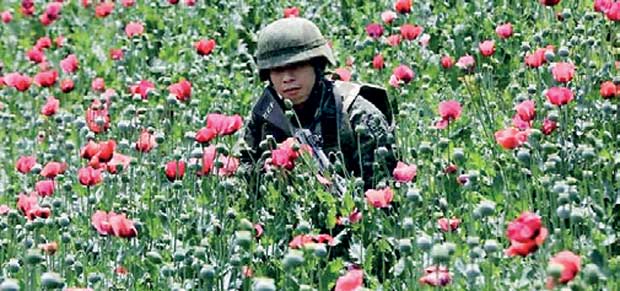 REUTERS, 08th MAY, 2017- The Mexican army says its fight against surging opium production that feeds U.S demand is increasingly complicated by the rise of smaller gangs disputing wild, ungoverned lands planted with ever-stronger poppy strains.

The gangs have engulfed the state of Guerrero in a war to control poppy fields, turning inaccessible mountain valleys of endemic poverty and famous beach resorts into Mexico's bloodiest spots.

Colonel Isaac Aaron Jesus Garcia, who runs a base in one of the state's most unruly cities, Ciudad Altamirano, told Reuters on an operation to chop down poppies high in the Guerrero mountains that violence increased two years ago when a third gang, Los Viagra, began a grab for territory.