---
Meghan Markle confirmed today her father would not attend the royal wedding.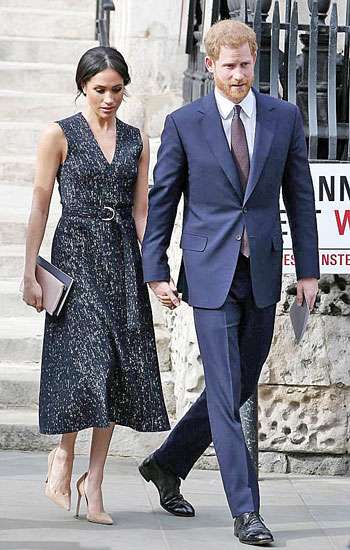 Thomas Markle is in hospital following heart surgery days after he embarrassed his daughter with a series of 'staged' paparazzi photographs that threatened to overshadow her big day.She said: 'Sadly my father will not be attending our wedding. I have always cared for my father and hope he can be given the space he needs to focus on his health'.

The former Suits star, 36, added: 'I would like to thank everyone who has offered generous messages of support. Please know how much Harry and I look forward to sharing our special day with you on Saturday'.Her father is said to be 'alone and upset' in hospital after having three stents implanted in arteries following a heart attack at home in Mexico eight days ago.

Mr Markle may not be discharged before his daughter's wedding. He said: 'It will take a long time to heal. I'm okay. Staying in the hospital a few more days. Not allowed to get excited'.

The 73-year-old has spoken to TMZ journalist Sean Mandell from his bed overnight and he said: "...I'm a father, and I want to be there for my daughter, and I want to be part of history.Ultimately his health prevented him from being able to do that".
UK, (Daily Mail),
17 May 2018