---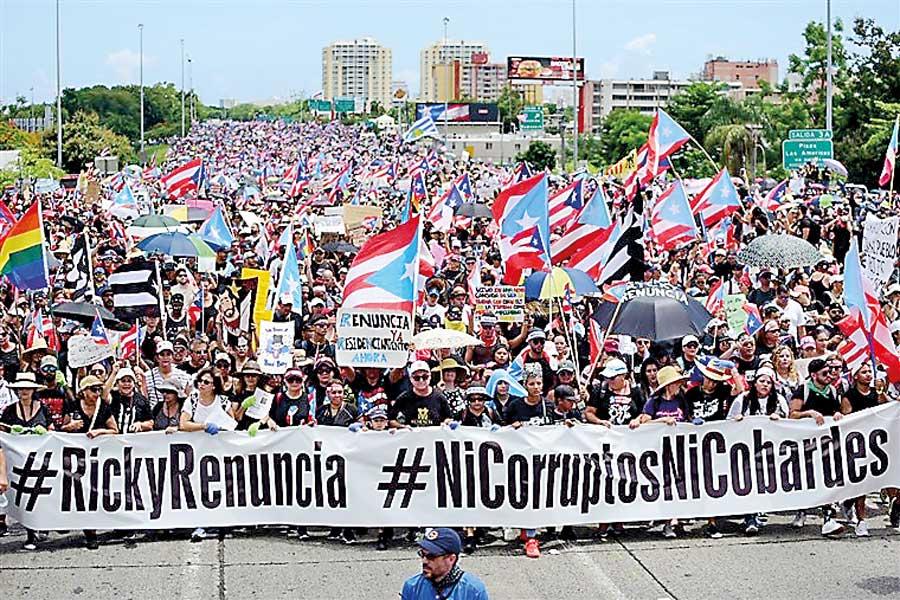 DPA, 23rd JULY, 2019 - Tens of thousands of people marched on Monday to demand the resignation of Puerto Rico's governor, Ricardo Rossello, following a scandal over remarks he made in a private chat.

Singer Ricky Martin, boxing champion Felix Trinidad and Miss Universe Puerto Rico Madison Anderson were among the protesters who blocked the main highway in the capital, San Juan, local media reported.

Rossello announced on Sunday that he will not run for re-election next year, but that did not put an end to the protests which went into their 10th day.

Wearing sunglasses and carrying parasols to shield themselves from the sun, the protesters banged pots and carried a large placard reading: "Ricky resign."

Several shops closed and some businesses allowed their employees to take time off to join the march, daily El Nuevo Dia reported. Some observers described the protest as one of the biggest ever in Puerto Rico.

Demonstrations were held also in other cities.

At the White House, President Donald Trump was asked by reporters about the unrest. He responded by saying that the island's leadership is "corrupt and incompetent" and that he is the "best thing that ever happened" to the US territory in the Caribbean Sea.