---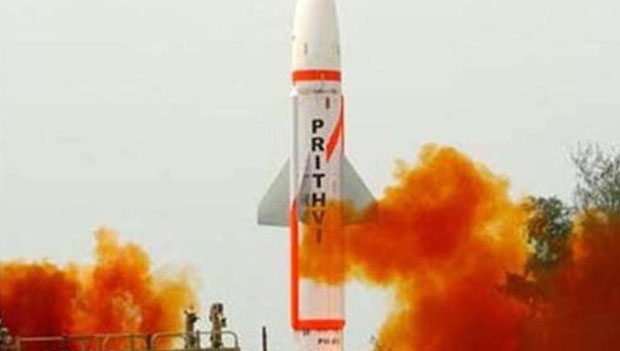 Balasore Odisha, (Hindustan Times), 02.0.2017 - India on Friday successfully test-fired its indigenously developed nuclear-capable Prithvi-II missile from a test range in Odisha as part of a user trial by the Army.

The trial of the surface-to-surface missile, which has a strike range of 350 km, was carried out from a mobile launcher from launch complex-3 of the Integrated Test Range (ITR) at Chandipur near here at around 9:50 am, official sources said.

The trial of the sophisticated missile was successful and the mission objectives were met, they said.
The Prithvi-II missile is capable of carrying 500 kg to 1,000 kg of warheads and is thrusted by liquid propulsion twin engines. It uses an advanced inertial guidance system with manoeuvring trajectory to hit its target with precision and accuracy.