---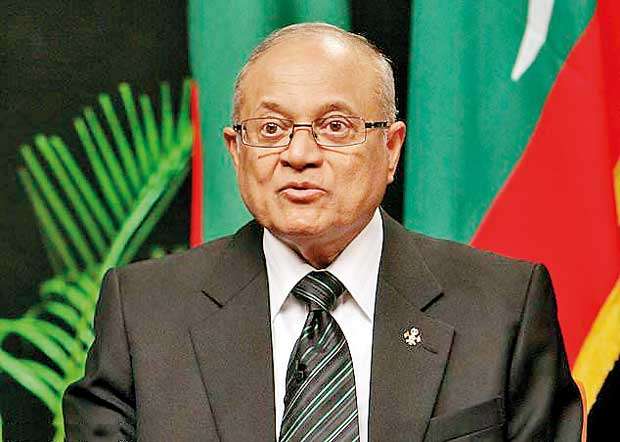 NEW DELHI (AP/Daily Mail) 14 June 2018 -India said Thursday it was dismayed by the 19-month prison sentence given to a former leader of the Maldives for failing to cooperate with a police investigation.

A Maldives court sentenced Maumoon Abdul Gayoom to one year, seven months and six days in prison on Wednesday for failing to hand over his mobile phone to investigators. Two Supreme Court judges arrested with Gayoom were given the same sentences.

India's foreign ministry said in a statement that New Delhi learned of the sentences "with deep dismay."

The three men were "sentenced to long prison terms without fair trial," it said. "This casts doubt on the commitment of the government of the Maldives to uphold the rule of law and will also call into question the credibility" of presidential elections later this year.

Maumoon Abdul Gayoom, who ruled the Indian Ocean archipelago state for three decades, is the second ex-president jailed under President Yameen Abdul Gayoom. He was arrested in February on charges of attempting to overthrow Yameen, his half brother.