---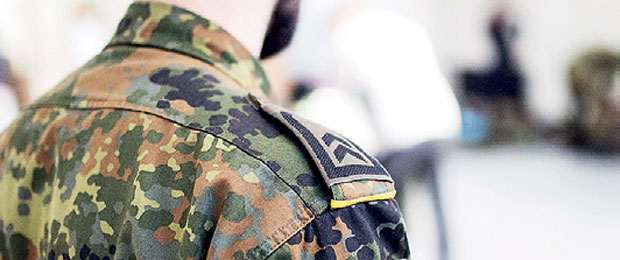 BERLIN, rt.com, April 27, 2017-
A German Army officer arrested on suspicion of plotting an attack had procured a firearm and registered himself as a Syrian refugee, prosecutors said. He may have attempted to put the blame for the possible assault on migrants, local media reported.

The arrest was accompanied by searches at 16 locations across Germany, Austria, and France, according to the prosecutor's office. The officer is stationed in France but was assigned to a military facility in Hammelburg for qualification courses, where he was arrested.

Speaking to reporters on Thursday, Nadia Niesen of the Hessen prosecutor's office said , the 28-year-old was first detained by Austrian police when he attempted to conceal a 7.65mm pistol at a lavatory inside Vienna International Airport. The use of the weapon was part of his plot to commit "a serious act of violence" in the form of an attack, Niesen stated.