---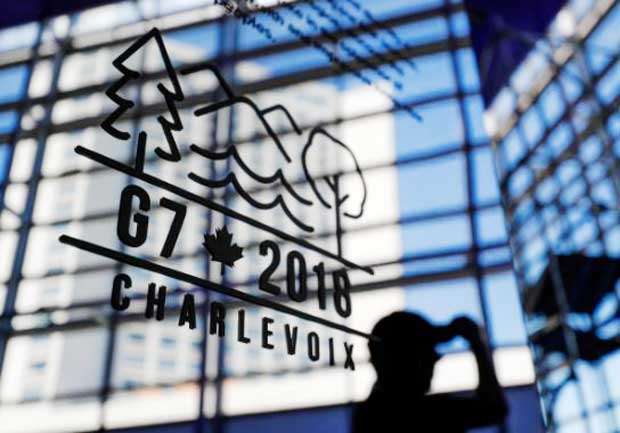 REUTERS, 08th JUNE, 2018- Leaders of the Group of Seven rich nations are set to clash with a combative U.S. President Donald Trump on Friday when they pressure him to lift sanctions on steel and aluminum they fear could lead to a trade war.

The confrontation threatens to rupture a body that during its 43-year history has traditionally sought to find consensus on the economy and other issues.

Trump, who aides say has little interest in multilateralism, twice attacked Canadian Prime Minister Justin Trudeau on Twitter on Thursday and officials concede the mood is likely to be exceptionally tense.

"There will be some serious disagreements on a lot of things," a Canadian official told reporters late on Thursday.

Although Trump says the tariffs are necessary to protect U.S. industry, Canada and the European Union have denounced them as illegal and are preparing retaliatory measures.

French President Emmanuel Macron said on Thursday leaders needed to be civil at the summit but he is clearly losing patience with the U.S. President, suggesting the other six members of the G7 could form their own grouping if necessary.