---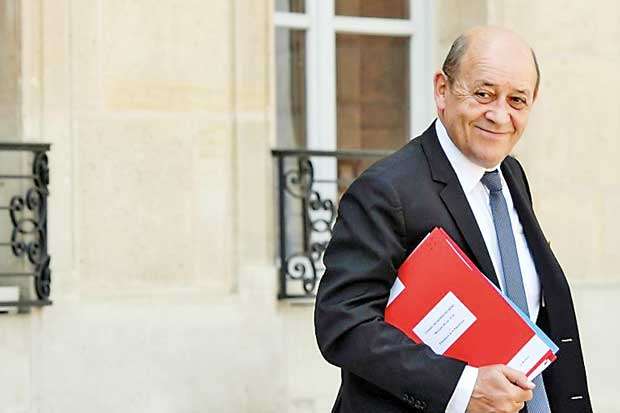 French Foreign Minister on Thursday condemned as "unacceptable" the United States for reimposing sanctions against foreign companies trading with Iran, in comments that expose the deepening rift between Washington and its European allies on the issue.

On Tuesday, US President Donald Trump announced he was pulling out of a landmark deal curbing Iran's nuclear program and re-introducing sanctions on the Islamic republic and those who trade with it.

The decision overturned years of painstaking diplomacy and left European allies scrambling to save the hard-fought deal. Washington has given European firms doing business in Iran up to six months to wind up investments or risk US sanctions and they are also forbidden from signing any new contracts with Iran.

On Thursday France's top diplomat Jean-Yves Le Drian slammed those conditions, saying Washington needed to negotiate with its European allies on any sanctions that might affect
their companies.

"We feel that the extraterritoriality of their sanction measures are unacceptable," he told the French
daily Le Parisien.

"The Europeans should not have to pay for the withdrawal of an agreement by the United States, to which they had themselves contributed," he said.

Europeans, he added, would "do everything to protect the interests of their companies" and planned to lead "tight negotiations" with Washington via the European Union. Trump's decision to pull out of the Iran deal has left his country diplomatically isolated.
PARIS AFP May11, 2018