---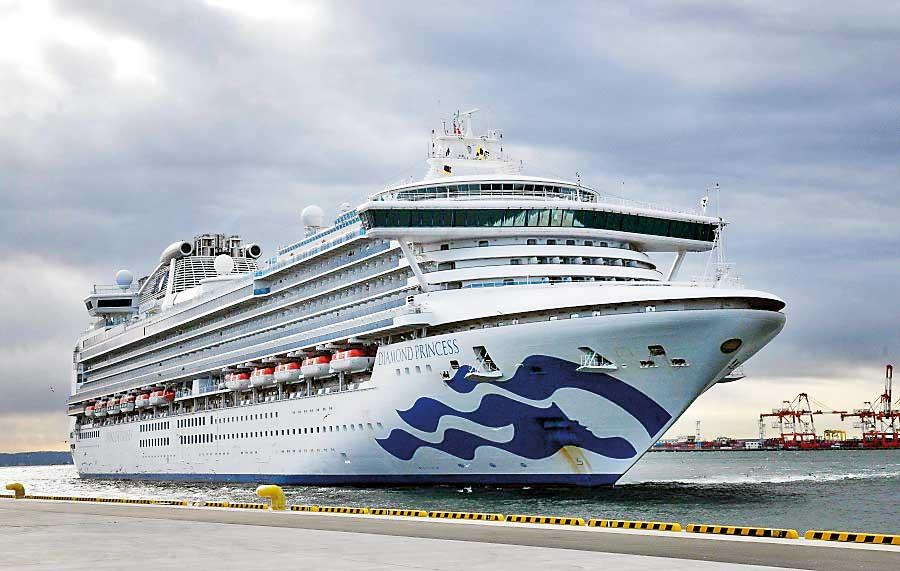 The Diamond Princess cruise ship, with over 3,700 people quarantined onboard due to fears of the new coronavirus arrives at the Daikoku Pier Cruise Terminal in Yokohama port. -AFP
BEIJING AFP Feb6, 2020 - China's coronavirus crisis deepened on Thursday with the death toll soaring to 563, as thousands of people trapped on quarantined cruise ships added to global panic about the epidemic.

More than 28,000 people have now been infected across China as authorities struggle to contain the outbreak despite compelling millions to stay indoors in a growing number of cities.
Two dozen countries have confirmed cases of the respiratory disease, which emerged from a market selling exotic animals in the central Chinese city of Wuhan late last year.

Thousands of people on cruise ships in Hong Kong and Japan now face an agonising wait to find out if more among them have been infected.

At least 20 people on board the Diamond Princess have tested positive so far, while some 3,700 passengers and crew from over 50 countries have been confined to quarters aboard the cruise ship off Yokohama since Monday night.

Japan Prime MInister Shinzo Abe said later Thursday that another huge cruise ship, the Westerdam, was heading to the country with one confirmed infected passenger aboard.