---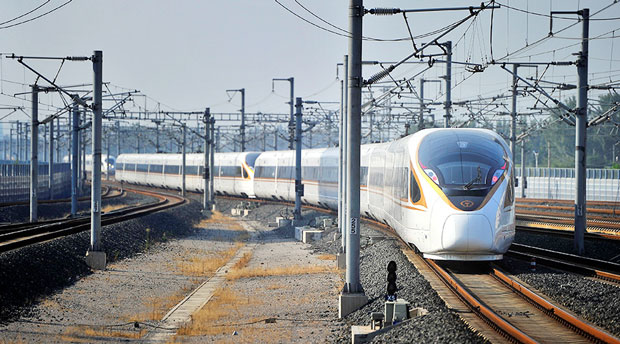 China, (rt.com), 21 Sep, 2017 - The new bullet train operating between Shanghai and Beijing has broken the speed record for a passenger service by traveling at 350 kilometers per hour (kph).

The Beijing-Shanghai high-speed railway once again became the world's fastest train after it being limited to 300 kph six years age, reports China Daily.

The train called Fuxing, or rejuvenation in Chinese, offers features such as power outlets, USB ports, and free WiFi.

"These trains are so popular that the tickets for today's services sold out a week ago," Huang Xin, an official with China Railway Corporation (CR), said Thursday.

The railway connecting the Chinese capital in the north with the major business hub in the south sees about 100 million passengers a year.The new train completes the 1,200-kilometre journey in just under four-and-a-half hours.