---
What are the factors that lead to over-purchasing and temporary shortages of goods
"Worries around supplies is very normal, and anxiety would cause some people to keep stocking up on essential items. The thought around 'not having enough' is what can drive this sort of behaviour. Some people also tend to catastrophise believing that the worst may happen"
- Counselling Psychologist Nivendra Uduman

When the Coronavirus started spreading rapidly across several countries in early 2020, another rage that spread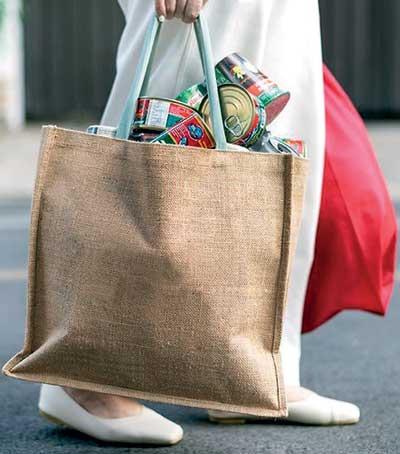 as rapidly, was panic buying. Within a matter of hours after local authorities announced discovery of cases within their communities, people thronged at supermarkets, rendering shelves and pockets empty. Now, with the Delta variant of Covid-19 wreaking havoc across the world, people are flocking to supermarkets and hoarding all over again.

At the onset of the Covid-19 pandemic, countries such as Australia, Japan, Singapore, Italy, the United Kingdom and the United States experienced shortages in a wide range of household commodities. The one commodity that made headlines across these countries was the shortage of toilet paper.
"With the Delta variant of Covid-19 wreaking havoc across the world, people are flocking to supermarkets and hoarding all over again"
This phenomenon made news, especially in developed economies, where the idea is strange, as the normal expectation is plentiful supply of goods. In Sri Lanka too, matters did not seem different from western countries, when the first Covid-19 patient was identified. Supermarkets and local grocery stores were emptied in a matter of hours.
When consumers behave in this manner in the absence of actual scarcity, the behaviour can be described as 'panic buying' which in turn can lead to temporary shortage of goods in the market.
Although there is not a great amount of research into this phenomenon, researchers have concluded that factors such as a higher household income, the presence of children, mental distress such as anxiety or experiences such as the death of a loved one and even paranoia are just some of the possible causes for over-purchasing.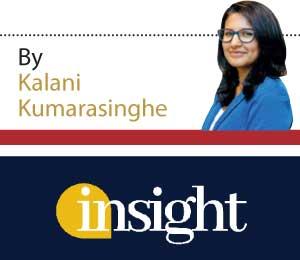 History of panic-buying
Not much data exists in terms of excessive purchasing and hoarding of goods in history. But sufficient data exists to suggest that it is hoarding essentials, which leads to scarcity of basic foods and household goods.
For example shortage of goods due to excessive purchasing have been recorded during both world wars, the 1979 oil crisis, as well as several other natural disasters across the world. A medication named quinine was sought after, much like several modern drugs that are in short supply today, during the Spanish Flu in Britain. In 2003 during the SARS pandemic, food items such as rice, oil as well as other commodities such as masks and medicines were in short supply in China and Hong Kong.
@KalaniWrites on Twitter

Counselling Psychologist Nivendra Uduman says the need to over-purchase is a normal response for many. "Worries around supplies is very normal, and anxiety would cause some people to keep stocking up on essential items. The thought around 'not having enough' is what can drive this sort of behaviour. Some people also tend to catastrophise believing that the worst may happen," he said.
Research on human behaviour during times of crisis, suggest that humans become adaptive to the situation around them. Therefore stocking up on essential goods is rather a survival strategy which is a natural reaction to times of crisis.
The psychology of panic-buying
One study which attempted to predict the factors which lead to panic buying, found that it is more common in developed or industrially advanced countries where access to goods is free. The study was based on a psychological model that was based on the animal-foraging theory, which was then used to predict the reasons as to why people are tempted to panic-buy.

Foraging theory is a behavioural ecology model which predicts how animals behave when searching food. Based on this model, the researchers debated if panic-buying is associated with perceptions of shortage which are stimulated by cues from news reports.

The research which was carried out in the United Kingdom and Ireland, shortly after strict social distancing measures were first introduced, surveyed 3,066 households. The researchers attempted to help inform policy makers to avoid panic-buying during future crises, but added that additional research is needed to refine the model to adapt them into various types of crises.

"Buying excessively and stockpiling is a natural response to a crisis, and can be adaptive if it does not lead to shortages. Governments who wish to avoid the shortages caused by panic buying need to pay attention to the psychology of this phenomenon and the cues that provoke this kind of behaviour," the authors of the report said.
The Sri Lankan situation
In Sri Lanka the relationship between panic-buying and scarcity is a complex one. Although panic-buying is arguably a problem for those with a higher household income, psychological factors are not the sole reasons as to why people tend to over-purchase. Following is a list of items that were in short supply since the onset of the pandemic in 2020.
1. Turmeric
A mainstay of the Sri Lankan kitchen, turmeric was one of the first types of food to be in short supply since the government introduced its first round of import controls in its response to tackling pandemic related economic challenges. Indian turmeric imports were prohibited creating a shortage which affected virtually every household of the country in late 2020.

2. Coconuts
By September 2020, Sri Lanka was facing an acute shortage of coconuts which was estimated to be around 250 million at the time. The shortage was created due to a spike in demand for domestic consumption as well as for local industries. Meanwhile other factors such as inclement weather and development projects for which coconut cultivated lands were used, also contributed to the problem. As a result, Minister Arundika Fernando climbed a coconut tree to address a press conference, in an attempt to raise awareness on the issue.

3. Fertilizer
Following a sudden ban on importing chemical fertilizer, farmers have been caught in an impossible situation, which then forced the government to 'relax' the ban. While the shortage in fertilizer continues to affect farmers, the government says it has formulated programmes to provide organic fertiliser as well as compensation to farmers affected.

4. Milk Powder
A fairly recent type of shortage to affect the Sri Lankan market, Milk Powder was in short supply for several months mid 2021. The shortage was mainly due to the industry operating at losses, unable to keep up with rising production costs. Although the government provided concessions, industry stakeholders say it is simply not enough with the rising exchange rates and a depreciating Sri Lankan rupee.

5. Gas
LP Gas shortages have affected many parts of the world due to the pandemic. In Sri Lanka the shortage was reported mid 2021, with traders suspending gas imports due to an inability to open Letters of Credit to import gas. A majority of households were affected by this shortage, while Gas companies requested the government permission to increase prices.