---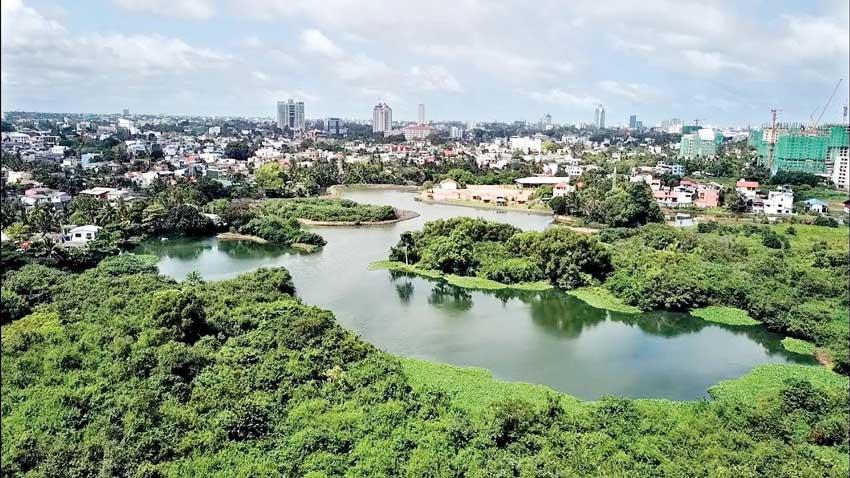 Colombo's Wetlands
Urban wetlands are prized lands, not wastelands, says expert -Says possible to generate LKR 1.6 billion per year from recreation and tourism
---
"When urban wetlands decrease, liveability in the cities decreases"
"Wetlands are natural sponges and nature's kidneys"
"87% of local wetlands provide food for the citizens in Colombo and ensures urban food security"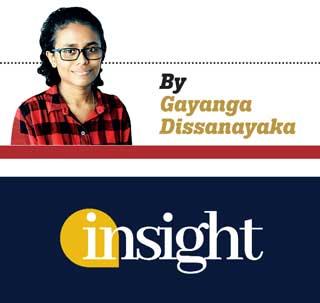 All the great civilisations started close to the aquatic ecosystem. People have always used these ecosystems for their economic activities, social activities and to protect from disasters and there is no exception for this when it comes to the Sri Lankan context as well.

"Humans have a very strong relationship with the wetlands and this dates back to the beginning of civilizations," said environmental scientist, Dr Chethika Gunasiri, during her lecture on local urban wetlands at the Wildlife and Nature Protection Society of Sri Lanka recently.

Dr Gunasiri is an environmental professional who has more than 10 years of experience in the field of ecosystem management especially in urban areas. Her professional experiences expand in a wide range including research, policy, and planning, project design, and implementation, disseminating knowledge, and raising awareness.

Currently she is working as an Environmental Scientist at Sri Lanka Land Development Corporation and mainly involved in projects of restoration, management and wise use of Colombo wetlands to achieve sustainable city development.

In her presentation, Dr Gunasiri explained how we had a hydraulic civilisation and a traditional vernacular settlement system where the aquatic ecosystems played a vital role. Especially, the tanks, the paddy fields, the irrigation canals as well as the associated wetlands. We have been associated with the wetlands since our civilisation in Sri Lanka.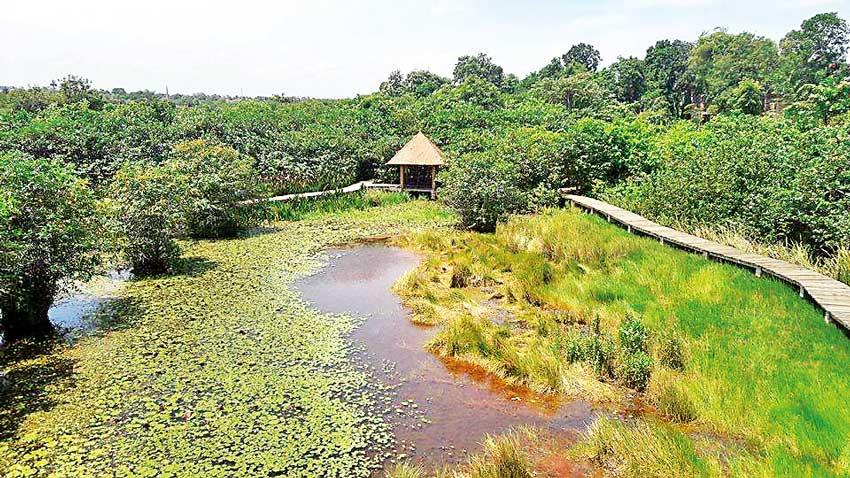 Why Colombo wetlands are important
Looking at the history of Colombo wetlands, she pointed out that one couldn't forget the kingdom of Kotte. As Colombo is located downstream of the Kelani catchment, the natural landscape of Colombo is a low-lying area filled with marshes.

Therefore the Kotte kingdom was naturally protected by these wetlands. Colombo was internationally recognized as a natural wetland city in 2018 by the Ramsar Convention, which is the international treaty to protect wetlands.
Dr Gunasiri went on to explain that wetlands are an ecosystem which comes in between terrestrial ecosystems as well as deep aquatic ecosystems. Therefore it's an intermediary state. The main component of a wetland is water and this water can be in different forms such as natural, man-made, permanent, seasonal, flowing, stagnant, freshwater, marine water or brackish water.

Wetlands usually have shallow water bodies and support a lot of biogeochemical cycles, which is the reason why they are considered the most productive ecosystems in the world.

Benefits of wetlands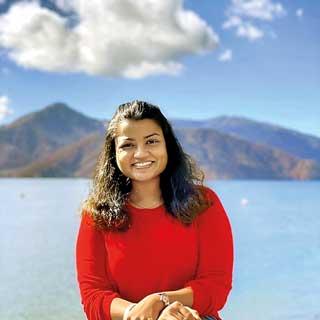 Dr Chethika Gunasiri

Structurally there isn't much difference between urban wetlands and rural wetlands. Dr Gunasiri mentioned that the difference is based on its location. When a wetland is located in and around the city or suburb, it's an urban wetland and they are strongly connected with urbanisation. She stressed that when the cities are expanding, urban wetlands are the first thing that has to be compromised. When urbanisation increases, the urban wetlands keep on decreasing. And when these ecosystem services are declining, cities become unsustainable and unlivable.

"It's predicted that by 2050, more than two-thirds of the world population is going to live in the cities, and the destiny of urban wetlands would not be good if we don't provide proper attention to them." Dr Gunasiri said.
She pointed out how wetlands mainly control floods. Wetlands are referred to as natural sponges as their soil has a high amount of clay and can absorb a lot of water. During the rainy season, they absorb more water, retain and slowly release it to the nearest surface water bodies or groundwater.

Wetlands are also known as "nature's kidneys" since they trap pollutants to clean waterways. A city is a place where water pollution is high and therefore this function of urban wetlands helps turn toxic water into non-toxic water.

Dr Gunsairi went on to explain how wetlands also cool the city. When the building footprint is high, the temperature in cities is not at bearable limits.

With these green patches of wetlands in the cities, city temperature is regulated and consequently provides a comfortable atmosphere for all living beings.

Urban wetlands act as wildlife refuges as well since they provide homes for urban wildlife. She highlighted the fact that Colombo is the only city where the urban Fishing Cat population is living, which gives high biodiversity value.
Wetlands also add aesthetic beauty and can be important in recreational value since it's possible to generate 1.6 billion per year from recreation and tourism in the wetlands. She said that 87% of local wetlands provided food for the citizens in Colombo thus ensuring urban food security.

Nature-based solutions
The Colombo wetland Mosaic is a mosaic of around 36 small wetland patches that are interconnected with man-made canal systems. The wetlands near the Western Coast disappeared at first and gradually the movement has come inland.

One of the major transformations happened in the early 1980s with the construction of the Parliament Complex. With this, Dr Gunsairi explained, how a lot of development and settlements started to happen around this area and a lot of marshes and paddy fields were filled up.

During that time, in order to protect that area from flooding, the Government acquired thousands of acres of marshes and active paddy fields.

Wetlands can be actively used as nature-based solutions as it's an emerging and popular concept. Dr Gunasiri mentioned that it was high time to use this for problems such as flood control, wastewater treatment and urban recreation.

She also emphasised that since these wetlands are located in a very small area.

"We have to think holistically," she said.

Dr Gunasiri added that citizen science is another emerging science where it could be amazingly adapted to urban wetland management.

"It's the public participation in scientific research which can help in overcoming data collection obstacles and provide opportunities to learn about environmental protection," she said.

What needs to be considered when it comes to future wetland management?
"The uncertainty of climate change is something we shouldn't forget. In addition to that, taking the future demographic trends in Sri Lanka into consideration is highly important," she said.

She explained how the Colombo population would peak in 2040, and experience a sharp decline after.

"This urban shrinkage would create more complicated issues than urbanisation. The future wetland management should also not disturb the interests and decision-making of future generations as the environment has given all these resources not only to us but to the future generation as well.

"We have to keep those natural resources for them so they can make their decisions so that we can reconcile intergenerational conflicts," she stated.

She also stated that authorities should identify the socio-ecological context of the wetland before using them wisely.

"A trans-disciplinary approach is highly important as we shouldn't restrict the boundaries of our sciences and that we should go beyond these said boundaries and find solutions for these issues," she said.