---
Otherwise we will not tell Sri Lanka what to do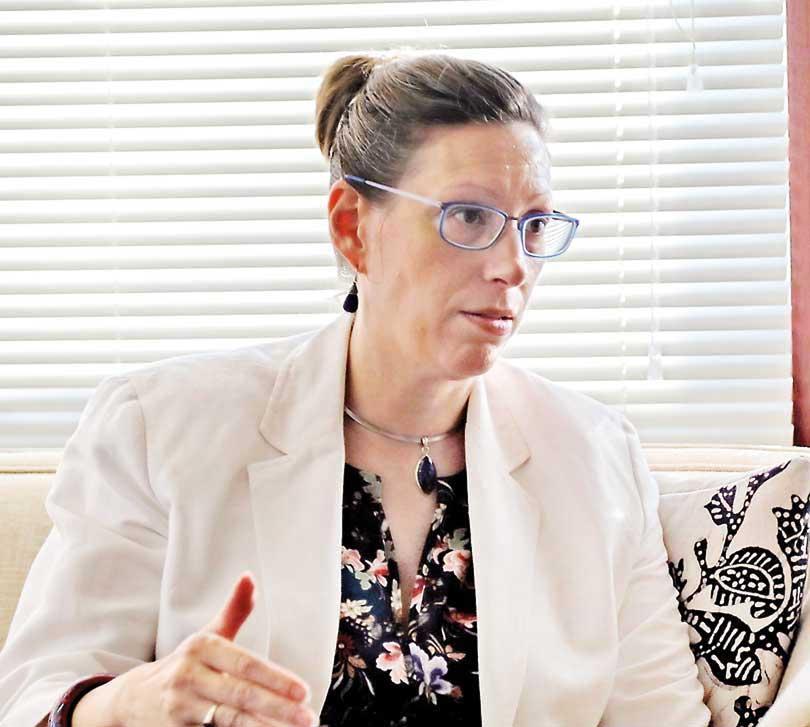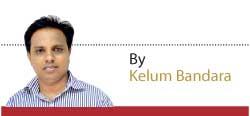 U.S. Ambassador Alaina B. Teplitz, in an interactive discussion with a select group of journalists, responds to questions about the current controversy triggered by the United States expressing concerns on the appointment of Army Commander Shavendra Silva. Also, she shed light on the process involved in the renunciation of U.S. citizenship. Here is the discussion presented in the form of an interview: The questions raised by the journalists have been re-worded to be placed in the correct format
---
Citizenship renunciation process is administrative
There is no rush to sign Visiting Forces Agreement (VFA)
Negotiations on VFA underway
It can be signed when it is ready
Waiting for approval to sign MCC compact agreement
---
Q The United States (U.S.) expressed concerns about the appointment of Maj. Gen. Shavendra Silva as the Army Commander. People will interpret it as infringement of Sri Lanka's sovereignty. What have you got to say about it?
My obligation is to share the policies and decisions of the U.S. That is what we have done in this statement. We have expressed our concern for Sri Lanka's reputation, the government's commitment to its people regarding justice and accountability. We are not asking the government to appoint this person or that person. We are only articulating our position on this matter. There is a fundamental difference in telling a country what to do and expressing our position on a country's actions. You are right that people may misinterpret it in a way that we are telling the Sri Lankan government what to do. We are not telling Sri Lanka what to do. People here and the government can decide what they are going to do about it. I certainly hope that they take our concerns and those of other nations into consideration.
Q However, he is facing allegations only. What do you think of it?
Yes, I think that is one of the challenges right now. One of the commitments made by the government is to truth, reconciliation and accountability. So, there needs to be a process to address them fully. There are credible allegations in the case of Gen. Silva. There will be a good outcome. They can go before court. Then, court can make a decision accordingly. But, that has not happened. At this moment, we have all the allegations. Whether they are serious, credible or not are different issues. But, there is a lot of documentation in this case. That has been put together by the UN and other organizations. During the 30-year war, terrible things happened - perpetrated by both sides to the conflict. There is a need to get to the bottom of them.
Q There are media reports that SLPP nominee for President Gotabaya Rajapaksa has renounced his citizenship of the United States. Is he no longer a U.S. citizen?
First, we have certain privacy laws in the United States. We cannot comment on individual cases. I know this is frustrating to the media. We have to abide by our legal requirements. I can say that citizenship renunciation process is administrative. You follow the steps. Eventually, you renounce your citizenship. I know there have been some comments about Federal Register not containing his name this time around. The Federal Register can often be months behind the reporting of renunciation. I can shed light on the process related to the case. There is a defined process. It is very clear. Somebody who seeks to renounce citizenship has to go and file some forms. They are reviewed to make sure that there is no criminal history and tax payment has been made. Then, the person has to come and swear an oath of renunciation.
The Federal Register can often be behind reporting. Whatever they reported for this period can drag on for several months. You have to wait for the next quarter of reporting or after that.
Q What about the court cases pending against him there?
It depends on the type of case - criminal case and civil case. For citizenship renunciation, there cannot be criminal complaints. I think you are referring to litigation filed in California. But, those are civil cases.
One of the key barriers for growth was lack of energy. Here, lack of energy is not the barrier. The barrier for economic growth here is the lack of transportation, infrastructure and land administration. There are a number of studies done to identify these barriers
Q What is the latest position regarding the Visiting Forces Agreement (VFA)?
It is under negotiation. Sometimes, it can take years for countries to agree on the text - that is to make sure that it is mutually satisfactory. There is no rush.
Q How hopeful are you that it can be signed at any time soon?
We will sign it when it is ready. There is no rush to do it today, tomorrow, next month, next year and so on. We will sign it when the text is ready.
Q How serious are you about this agreement?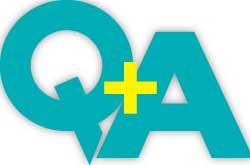 We are serious. We spend our time sitting for negotiating it. Let me share with you why we are serious about concluding agreement! Every time we respond to a humanitarian disaster here, we have ship visits, joint military exercises, we re-negotiate the same administrative issues. For example, when the U.S. Navy Hospital Ship Mercy was here providing free medical care for hundreds of Sri Lankans, we had to sit down with the government in advance and work out all the administrative arrangements. Every time we do something like that, we have the same conversation to work through the same details. The VFA means that we have mutually agreed in advance how such visits can be handled. We don't have to re-negotiate every time. It saves a lot of time. It does not mean that we arrive uninvited. We still arrive at the invitation of the government of Sri Lanka. We participate in humanitarian responses, exercises etc.
We negotiate the agreement. We want to make sure that both sides are satisfied with the text. We do negotiate. Both sides can offer changes to the text in the process.
Q Is it true that you have suspended the process until after the presidential elections?
We are continuing to negotiate. Again, there is no timeline on this.
Q If the Sri Lankan government goes back on its commitment, will it affect bilateral relations?
There is no obligation to sign anything. We are negotiating the agreement. Then, we can have some of the common administrative issues worked out in advance.
Q What is the latest position regarding the compact agreement to receive grant aid from the Millennium Challenge Corporation (MCC)?
This is a development assistance grant. So, we are looking forward to obtaining final approval to go ahead and sign this agreement. The MCC is an U.S. government aid agency like the USAID. They don't operate quite the same way, though. The agreement is simply terms and conditions for the programmes which we will be funding. The agreement has two components - the projects under transportation and infrastructure segment, and land administration segment.
The agreement sets up the programme. It is a five-year programme. We spend 18 months or two years getting everything ready - tendering, final feasibility studies etc. At the end of five years, whatever money not spent gets returned to the U.S. It is all a grant.
We think this will be of huge value to Sri Lanka to boost the economy by addressing issues that have really been problematic here for the companies.
Q What is your comment about the land project?
Land administration is a project. The U.S. government will own no land, buy no land, and sell no land. It is nothing to do with the actual land. We will be supporting the government's existing programmes about land administration. It is not a new programme. It does not have anything to do with land reforms. There is no legislation involved. It is helping the government complete some of the existing land administrative matters. For example, digitizing the land titles can be taken. That is to make sure that there are electronic copies. It means there are better land records. We will also support the government's existing efforts at mapping state lands. In Sri Lanka, 70-80 percent of lands are owned by the government. But, there are no very good maps.
Q Sri Lanka has a lot of developmental needs. Why have you linked this grant aid to addressing land matters in particular?
It is really a good question. With the MCC, we have agreements with 29 countries. We successfully completed 34 compacts. In some cases, we have completed more than one with each. Then, we look at the barriers for economic growth. Every economy is different. I was previously in Nepal. One of the key barriers for growth was lack of energy. Here, lack of energy is not the barrier. The barrier for economic growth here is the lack of transportation, infrastructure and land administration. There are a number of studies done to identify these barriers.
The Moratuwa University has been a key studier and researcher of the transportation issues. Harvard University has studied this. The World Bank has studied it. There is a massive amount of documentation going back to the last 20 years pin-pointing these two areas. The grant is very large - a half a billion dollars.
Q Last time, there was the allegation that the U.S. backed President Maithripala Sirisena. There is the loose notion that the U.S. is backing Gotabaya Rajapaksa this time. How do you respond? (Laughs)
We are not involved in this election. It is up to the people of Sri Lanka to determine. We are not backing any candidate. However, we do support a free and fair process. We supported it in the past. We want to make sure the democratic process works. You have a very strong and capable Elections Commission. We are very confident in that regard.
Q In 2015, you welcomed the change in Sri Lanka. What about this time?
There is a difference in welcoming a change of the government and welcoming the change of policies.
Q There were concerns raised by the U.S. on the appointment of Army Commander Shavendra Silva. Yet, you remained silent on the nomination of Gotabaya Rajapaksa as the presidential candidate. All these individuals face allegations of human rights violations. Why has the U.S. been selective in expressing its concerns?
Well, the Army Commander is a government official. Presidential candidate is an aspiring official. Again, there is a difference between a political party putting forward a candidate and the government nominating someone to an official position.
Q We observed you engaging the main opposition and holding talks with Opposition Leader Mahinda Rajapaksa. Bilateral relations were not that good during his tenure. What do you think of him now?

Well, I arrived last year, almost a year ago, I met with Mr. Rajapaksa a couple of times. It is part of our reach across the political spectrum. I think it is important to be in touch with the political leaders. I met with the JVP as well. We think again that people of Sri Lanka are going to make decisions about their leaders. We don't have to agree on politicians in order to sit together occasionally and talk with them. It is important that they understand our policies, perspectives, hopes for relationship here. That is why we are in contact with such a variety of people.
Q How do you describe your engagement with him?
Very cordial conversation.