---
New variant would have arrived from Sri Lankans who returned from abroad

It entered the community somehow and spread along with non-adherence to health practices during festival

Plans in place to vaccinate 13.5million people

Sputnik V vaccine will mostly be used within the next few months

We repeatedly asked people to adhere to sound health practices. But, most of them disregarded these guidelines

Four deaths suspected to be caused by blood clotting after vaccination with AstraZeneca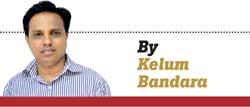 State Minister of Production, Supply and Regulation of Pharmaceuticals Prof. Channa Jayasumana shared his views during an interview with Daily Mirror when speaking on the current COVID-19 developments in the country and vaccine rollout.

Excerpts of the interview: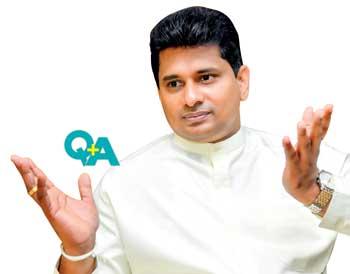 QHow serious is the situation created by COVID-19?

Actually, the third wave is affecting Sri Lanka seriously. The extension of transmission and clinical severity of cases are higher than the previous versions. The virus strain B 11 7 was initially found in Kent, England. We will face more patients and fatalities within the next few weeks. We are doing our best to manage the situation. We are regularly meeting with top officials and responsible people. We are getting their expertise to handle the situation.

QCompared to the last two waves, what are the specific measures being taken this time?

We are not going for a national lockdown. We have prohibited all forms of gatherings including weddings and all the functions during the next two weeks. We had a four-hour lengthy discussion with the President at the task force meeting last Friday. At the same time we are going to expand the number of quarantine centres, hospitals dedicated for COVID-19 patients, high-dependency units and ICU (Intensive Care Unit) beds. Earlier we had only 38 ICU beds dedicated for such patients. At the moments we have added another 50 beds. Our plan is to go up to 200.

QDoes it mean the situation is worrisome?

Actually, if you take the proportion of the ICU-admitted patients from the infections, the percentage is higher this time. Previously, only 0.2 percent of patients needed ICU treatment. The percentage is almost doubled with the arrival of the new variant. It means clinical severity of the disease is much higher this time. Now you find patients with breathing difficulties, but asymptomatic otherwise.

QWhat is the exact reason for the sudden spike of cases- is it the increased public movements during the festive season or something else?

We opened the airport for Sri Lankans abroad due to pressure from various factions and people here. More than 30,000 people returned to Sri Lanka in April; a significant increase compared to other months. The new variant arrived in the country probably with the inflow of these Sri Lankans. We isolated and quarantined them.
We did PCR testing. We took every preventive measure. But, somehow, the new variant entered the country. It is highly transmissible. It is spreading at an unexpected level. We repeatedly asked people to adhere to sound health practices. But, most of them disregarded these guidelines. It contributed to the further transmission of the disease.

People wear masks and wash hands. But, during the festival, they did not wear the masks properly. They did not maintain social distancing.

QSome people say that the new variant was detected before the festival, but the Government or the health authorities, for that matter, did not warn people properly. What is your view?

I don't agreed with that. We detected it from among people who returned from abroad. But, we quarantined them. We took all the necessary action. It had been detected a couple of months back. It did not spread until the festive season. Unfortunately it spread to the community because of one mistake. We don't know where it is from.

QIs there any possibility of an India- like health crisis to emerge in Sri Lanka due to the present trend?

The Indian variant is a double –mutated one. It is not detected in Sri Lanka. There is a difference between the two societies in terms of literacy rate and adherence to health practices. Our society adheres to health guidelines once they understand the severity of the disease. Now, people follow guidelines. In India, various events such as political rallies and festivals were held. Except for gatherings while shopping we did not have crowd gathering activities as such. We had two gatherings – new year shopping and the spring festival in Nuwara Eliya. Otherwise, there were no mass gatherings here. In India, there were mass gatherings involving hundreds of thousands of people. We don't expect such a scenario in Sri Lanka. Our prediction that the Sri Lankan situation will worsen within the next two to three weeks. We are ready to face it. The severity of the situation is well understood.

QPresident Gotabaya Rajapaksa said that the vaccine rollout is the only solution to this problem. What are the latest initiatives to speed up the process?

We had discussions on it. Vaccination is the most successful, evidence–based option we have. We are planning to import vaccines in larger quantities in a short span of time. We have not confined ourselves to a single vaccine. We have given the AstraZeneca vaccine. We will be getting Russia's Sputnik V vaccine. At the same time we have a contingent of China's Sinopharm vaccine. The World Health Organization (WHO) will do emergency listing of it soon. We discussed with Pfizer which confirmed delivery from June. We have four vaccines. We are in the process of granting regulatory clearance for India's Bharat Biotech vaccine. Within the next two to three months, the Sputnik V vaccine will be available for Sri Lankans mostly. Our population is 21 million. We expect to vaccinate 13.5 million people. We have already given the jabs to one million people. If we cover half of the expected population, we will overcome this problem.

QNow, there are different perceptions about these vaccines. Some people prefer one kind of vaccine while the others another. Can people decide on the kind of vaccine they get?

None of the vaccine-related decision was taken by the politicians. All the decisions were taken by the medical experts including virologists, immunologists, physicians and public health experts. They have assessed all the available information. They are ones who give recommendations on vaccines. If they feel it is safe for Sri Lankans they would then recommend it. If you take the Oxford AstraZeneca vaccine it is in the WHO emergency listing. Our experts committee is also satisfied with the available information regarding it. Later, we found that it was causing blood clotting. It activates certain pathways of blood clotting mechanism and causes thrombocytopenia. We also detected it. There are four deaths reported. We suspected that it is linked to vaccination. Investigations are underway. In addition to that there are some additional cases of thrombocytopenia, but they are yet to be linked to vaccination.

If you take China's Sinopharm vaccine the National Medicines Regulatory Authority (NMRA) is waiting till the WHO emergency listing is done. But, we have vaccinated the Chinese community living in Sri Lanka with it. I am very happy to say that none of these recipients showed any side effects. The Sinopharm vaccine is very safe.

QBut, people have different perceptions. What is your response?

People have different perceptions due to regional politics. By using mainstream and social media the parties with vested interests spread false opinions and views about vaccines; particularly against Sinopharm. We detected certain scenarios in which some of these parties spread views using particular newspapers that Sinopharm vaccine isn't up to the standard. As a responsible state minister I can assure you that there is no pressure from the Chinese Government to use it. It is a safe vaccine according to our information. Unfortunately, certain people, hired by some spy services, spread nonsense about it.

QDo people have the option to select the kind of vaccine they want?

No. We have a national vaccination plan for COVID-19. We follow this plan which was introduced by the medical experts. Any individual can refuse to take the vaccine. But, the individual has no right to select the vaccine brand he or she wants.

QWe don't have sufficient doses of AstraZeneca vaccines to roll out the second doses. What is the plan to get them?

We have vaccinated 925,000 people with it. We have 340,000 more doses to be given. It means we need another 585,000 doses for the second rollout. India repeatedly confirmed with us that vaccines would be provided keeping with the schedule which was followed earlier. We are well aware of the situation in India. Still we believe that they will supply us with 585,000 vaccines despite their difficulties; that is at least to cover the second doses. We have ordered it. We requested them through all the diplomatic channels to provide us with the committed amount. In the meantime, we looked at other possibilities to get AstraZeneca vaccine. There is a plant in South Korea and another in the UK. The AstraZeneca vaccine is available in several countries including the United States. They have announced that they have a certain amount of vaccines in excess. We are exploring the possibility of getting some for Sri Lanka.

QThere are reports of a shortage of pharmaceuticals in the country. What is the actual position?

There is no shortage of any essential medicine. We check the essential and non-essential medicines daily. There is no shortage except for named-patient drugs. Certain named-patient drugs are not available. Suppliers in India say they cannot send them due to the situation they are experiencing. But, different brands of the same generic are available. It isn't a very serious issue from a medical point of issue.

QMany people talk about a possible shortage of Oxygen. How true is it?

We have two main Oxygen suppliers in Sri Lanka- GasWorld and Ceylon Oxygen. At the moment they can provide 80,000 litres of liquid Oxygen. Our current requirement is 22,000 litres. We can increase the production by fourfold. We have enough cylinders. It is quite unlikely that there will be a shortage of medical Oxygen in the country. If there is a worst case scenario they confirmed to us that they could bring Oxygen from Singapore.

QHow far have you progressed in pharmaceutical manufacturing?

Despite all these difficulties we are now moving to become a self-sufficient nation in pharmaceuticals. There are two ongoing projects. One is in Anuradhapura and the other is in Horana. Twenty one investors have expressed their interest in investing in Anuradhpura pharmaceuticals zone. Within a few weeks' time the construction work will begin there. It is a Rs.30 billion investment. In Horana it is a Rs.10 billion investment. It is dedicated to anti-cancer drugs, orthopaedic implants, tablets and capsules.

QYou held talks with the Pakistani delegation regarding investment in pharmaceuticals manufacturing. How is the progress now?

Pakistani companies have expertise in manufacturing combined products. It means two or three medicines in the same capsule or tablet. Those are taken by heart and diabetic patients and those down with hypertension etc. They expressed interest in investing in Sri Lanka. Discussions are underway. We will have good news in a few months' time.