---
the personalities whom I have known for the past 15 – 20 years, president Gotabaya rajapaksa is genuine in what he wants to do, and he is a task-achiever
When you look at the history, up to 2015, it was alright. And once we lost power in 2015, I was denied my nomination to contest the General Election
At the last Presidential election I worked very hard for Sajith Premadasa's bid. But when it came to nominations, everyone in that district was very scared of me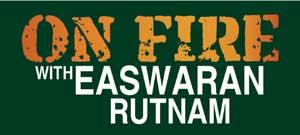 Will not accept claims of zero casualties Mihin Lanka good plan but no funds Defence policy mixed with foreign policy was hoping to work with UNP not signing MCC a mistake. Former Parliamentarian, former Chief Executive Officer of Mihin Lanka and a contestant at the August 5 Parliamentary election from the National Democratic Front, Sajin de Vass Gunawardena, has been mired in controversy. He is being investigated for alleged money laundering committed when he was part of the Mahinda Rajapaksa Government. Gunawardena, who is today fighting against the Rajapaksa administration, spoke to the Daily Mirror online on some of the allegations against him. The Excerpts:

Q I was doing a profile check on you and Wikipedia introduces you as a "controversial Sri Lankan politician". What makes you controversial?
Well, that depends on the perspective that you look at it. If you take Wikipedia, it is an interactive database. A lot of people can go and write anything they want. I have seen what you are referring to and neither have I gone to correct it because everyone has the right to their own view. I think controversy can be defined in many ways. And your interpretation of controversy may differ from mine.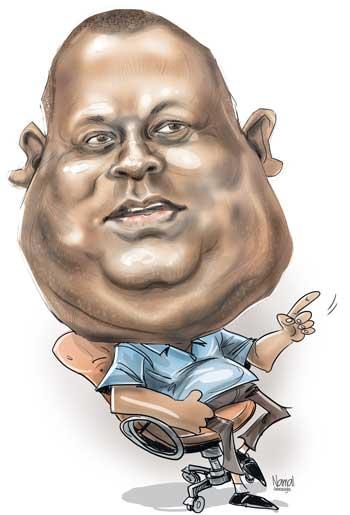 Q So what is your interpretation of controversy?
I think what happened is, when you look at the past, some of the work that I have done and some of the involvement in terms of governance, that part of governance that I was involved in, and perhaps the effectiveness and perhaps the success I would have had in those spheres obviously made people jealous. And in politics the game is all about who gets ahead of the other.

Q But what if I say some people saw you as a "thug" when you were in the government...
Once again its perception. If I ask you to tell me one thing I have done using thuggery. I maybe a little arrogant. But that's my personal nature. I am a little hot-headed. But I have never done any harm to anyone. Absolutely not.

Q You were a very close associate of the Rajapaksas and today you are very critical of them. What happened?
When you look at the history, up to 2015, it was alright. And once we lost power in 2015, I was denied my nomination to contest the General Election. I was then incarcerated for seven months and I found out that it was basically a plot from within. Certain members of the family, very close to the President, didn't want me back. They didn't want to give me nomination for reasons which are obvious to them and not to me.

Also later on, I found that certain actions taken in terms of keeping me imprisoned, certain meddling that they did with certain aspects of the judiciary was with the involvement of the former President as well as a Minister who was then a very powerful figure.

Q But that is a very serious allegation where you say the former President meddled with the judiciary during the Maithripala Sirisena-Ranil Wickremesinghe administration...
No, I must say I don't think former President Maithripala Sirisena or former Prime Minister Ranil Wickremesinghe had any hand in the matter. Of course, as soon as we lost power (in 2015), everybody was remanded. I was remanded then for seven months for the purported misuse of a vehicle. Seven years have gone and no charge sheet as yet. Publicly I can't say this because I will be sued and you will be sued, but there was a certain intervention that was done to keep me inside for a longer period of time. The purpose of why that was done was to deny my nomination, and it happened.

Q In a telephone recording of a conversation you had with Lohan Ratwatte which you made public last November, you were heard saying you knew of all the dirty deeds of the Mahinda Rajapaksa Government and that you remained silent. Does remaining silent make you clean?
Why am I called dirty? What have I done?

Q My question is, if you know what someone else has done, why would you stay silent?
I came public and said what I had to say. I had three press conferences and said what I had to say. That was all what I could do.

Q What is your take on the Maithri-Ranil administration? Do you think they brought about the change what the people expected?
Well, it is a matter of interpretation once again. What was the change the people have expected? I can't say we didn't achieve anything in that government. I took a very active part in that government. We won the war, there was a massive scale development, infrastructure development, economy was thriving. All that was there. But the issue, I think was the stranglehold and the power base of the family. It was chocking the rest of the country. It was chocking the rest of the administration. That was where I believe we went wrong.

And if you ask if I believe Maithripala Sirisena and Ranil Wickremesinghe achieved what they wanted to achieve, I don't think they did. Because the former President came in with the objective to be apolitical. But then he went into party politics. And then this vengeance came in. There's nothing to hide. There was an aspect of vengeance which they pursued. And in that whole thing, I think three years had been lost. And then the fourth year, fifth year... match was over.

They have achieved in terms of the economy. That credit should go to former Premier Ranil Wickremesinghe. Because the macro situation of the economy was stabilized from when we handed it over. In that sense, he has achieved that, but that was not felt by the people. As usual, when he is given a term, he does it so well in terms of establishing the fundamentals and in terms of having the fundamentals right so that the economy can take off, but he forgets the political aspect of it.

Also, the former Prime Minister was under the previous Constitution. The full effect of the 19th Amendment to the Constitution would only come with the next Prime Minister. So he actually didn't have any Constitutional authority though he was the Prime Minster. So the differences of opinion between these two people (Maithripala Sirisena and Ranil Wickremesinghe) and the differences of personalities and the differences of policies prevented them from achieving what they should have achieved if they were together.

Q You speak so much about the positives of Ranil Wickremesinghe. Why are you not working with the UNP?
Actually, I was hoping to work with them. At the last Presidential election I worked very hard for Sajith Premadasa's bid. But when it came to nominations, everyone in that district was very scared of me. And they said one thing in fundamental, that if I come, I would win and some one would lose. I accepted that. They accepted that. So now it is up to the people to decide what they want and for me to see if what they believe is in actual fact so.

Q You don't think the whole, actual controversy surrounding you is what is holding the UNP back from giving you nominations?
In fact, I don't know. That is up to them to decide. But actually we went through a certain process. Unfortunately what has happened in politics in this country, in most of the districts, has boiled down to a few personalities. No new people are permitted to come in. When you look at the UNP's situation, it is so precarious in terms of what they are faced with. 85% - 90% of your block vote has gone with Sajith. So the remaining would get a very limited number of votes. Therefore, the existing people would need to clamor for that. So from theirs as well as from Ranil Wickremesinghe's perspective I accept that. Because as a party leader he has to protect the people who have been with him for a long time. If I contest in the Galle District, the existing people would not have a chance.

Q One of the most costly decisions taken by the Government prior to 2015 was to launch Mihin Lanka as a budget airline. As the then CEO of Mihin Lanka, do you really think we needed a budget airline when we were still trying to make SriLankan Airlines profitable?
Those were very turbulent days between the government and Emirates. There were lots of differences of opinion. There were no proper communication. The government could not possibly see to what direction the airline was going to head and they had so many years on the contract with them and so on. At the same time it was identified that a budget airline had a certain vacuum. There was a scope for that. I must say in fairness the government first spoke to Emirates and wanted to find out if they were agreeable coming into and amalgamation or something of that sort. But they flatly refused. They did not want any airline operating out of Sri Lanka at all. So with the deterioration of the relationship we had with them, the government took a policy decision where we would have a budget airline.

The idea was good. The commencement of the airline was good. The routes were good. The revenue was good. All that were fine. We had cabin factors over 95%. We started the airline in just 3 1/2 months. But the issue was there was no capital. The then Treasury Secretary starved the airline without any funding. We were only given a Rs.150 million overdraft and another Rs.50 million loan and we had to build the airline from the cash flow which we had. So you know what would happen when you don't have a capital base and your debt to equity was in the negative, nothing can function.

So I and my team did our best in trying to keep the airline afloat. But the unfortunate thing was that when the airline was making a profit, they decided to shut it down.

Q But being a small country do we really need a budget airline?
There was a market for that. SriLankan was a different ball game all together. They are also under-capitalised. At that time, the Mihin Lanka Chairman was the current President, Gotabaya Rajapaksa. We had a lot of support and had a good Board of Directors.

Q You mentioned Gotabaya Rajapaksa's leadership. What is your take on how he is leading the country?
I think he is genuine in what he wants to do. When you look at the personalities whom I have known for the past 15 – 20 years, he is genuine in what he wants to do and he is a task-achiever. But I think the weight of the rest of the family is going to pull him down. It's too much of a burden to satisfy and to carry on with. That's my personal view on the matter. But as far as the perspective, the focus and the discipline are concerned - in terms of governance - I think he has that principles in order and the combination to achieve results. But the policies that are being adopted now doesn't seem to be conducive towards that. So perhaps it's due to that additional weight. Sometimes it's a bit perplexing as to what was going wrong as there doesn't seem to be a proper policy direction at the moment.

Q Don't you think, as most people are saying, he handled the coronavirus pandemic really well?
Well, yes, we must give him credit. There is no argument there. People say that we should have closed the airports earlier. But this is a new experience. So I think that aspect we have to give credit where it is due.
But the plight of the common man, the plight of the economy, ironically I heard Bandula Gunawardena was saying that for the first time in the history of this country, we have an excess of exports. Obviously, imports are banned. Whom are they trying to hoodwink? When you ban imports the way they have, personal consumption is only 8% of what we import. The rest of the trade had all collapsed. And why are we doing this? Just to maintain the Rupee at Rs.186 (vs the US$). There are other mechanisms that you need to adopt to maintain the rupee.

By strangling the economy, a majority of the trade is now finished. The economic cycle is non-existent. Daily income of the people is non-existent. So where is this country heading now? And the highest taxation now comes from the plate of rice, dhal, flour and sugar that we consume. Never in the history of this country any government has taxed a plate of rice to this extent!

Q On the matter of Foreign Affairs, you were a monitoring MP in the Foreign Ministry. Did Sri Lanka follow the correct foreign policy at that time?
From the perspective of what I was doing at that time, yes we did. Because we had a lot of issues in terms of human rights. If the situation warrants what we did was a matter of interpretation once again. We had a situation, we had a goal to achieve and we did those. Of course even at that time, I used to argue that we must have adopted a more conducive attitude in terms of dealing with these issues. But there were times when certain countries were being very unfair on us as well.

This aspect of zero casualties, I don't accept that stand. Obviously collateral damage is there. If you take the Paranagama Commission report, it has evidence to 22,000 disappearances into three categories. One category says Army came and took, one says LTTE came and took and another says they don't know who took. But either way there was camera evidence when they went from village to village of those 22,000 people disappeared. This is something we have to face. The whole problem with human rights is that we are not prepared to face this and put it behind us.

Also, another issue I saw was that the defence policy tend to dictate the foreign policy. We should have had a clear guideline, especially after the war. At the end, we fought with India, the US, the UK and the EU. At the end, it was only the African countries that were with us.

Q And China as well...
Of course, I forgot China. But they had their own interest. What we didn't do was a proper process. If we had a proper process on all these things, which were plausible and possible, we would not have been facing these issues even now.

Q Today we see an all-out attack on the US and a pro-China stand. What are your views?
I don't think it's a pro-China stand. It's politics and elections. You have to have a tool in your hand. This time the tool is the international conspiracy and the MCC agreement. They say they won't sign it. So don't sign it. Officially inform the US. Personally I feel it is a grave mistake. We have been involved with the MCC since 2005. My friend Ajith Nivard Cabraal was handling it from the Central Bank.

Q As a candidate at the upcoming election, what are you offering the people?
We are offering a change. The government is not having the popularity they did when they got the 6.9 million votes for obvious reasons. People have no food on their table and no source of income. They have no jobs. Fiscal policy is not being properly implemented. Monetary policy changes on a weekly basis. So we don't see stability in the country. And as a result, the trickle-down effect on the people is disastrous. So there is this aspect of people being silent today.

Then we have the UNP, which is split. So the people are confused and they are looking for new leadership. They want to look up to somebody. The existing system has collapsed. That is why we are offering the third option. And when it comes to the Galle district, I have a certain base for it.
Twitter: @easwaranrutnam