---
Many areas in the resolution were focused on the anti-democratic actions, threat to media freedom and issues concerning the minority communities after President Gotabaya Rajapaksa came to power. Fifteen pages of the resolution focused on these matters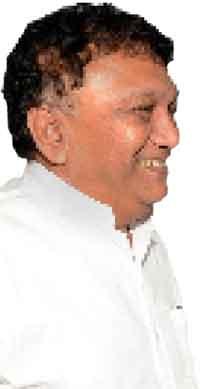 BY Ajith Siriwardana and Yohan Perera
The resolution adopted by the UNHRC mainly focused on the anti-democratic governance of President Gotabaya Rajapaksa, Chief Opposition Whip Lakshman Kiriella said yesterday.
He told Parliament that only two-and-a-half pages were focused on the incidents related to the war out of 17.5 pages of the resolution.

"Many areas in the resolution were focused on the anti-democratic actions, threat to media freedom and issues concerning the minority communities after President Gotabaya Rajapaksa came to power. Fifteen pages of the resolution focused on these matters," he said.

Leader of the House and Foreign Minister Dinesh Gunawardane said it was irresponsible for MP Kiriella to make such a statement, adding that the Human Rights Commission was not meant to interfere in the domestic governance of a country.