---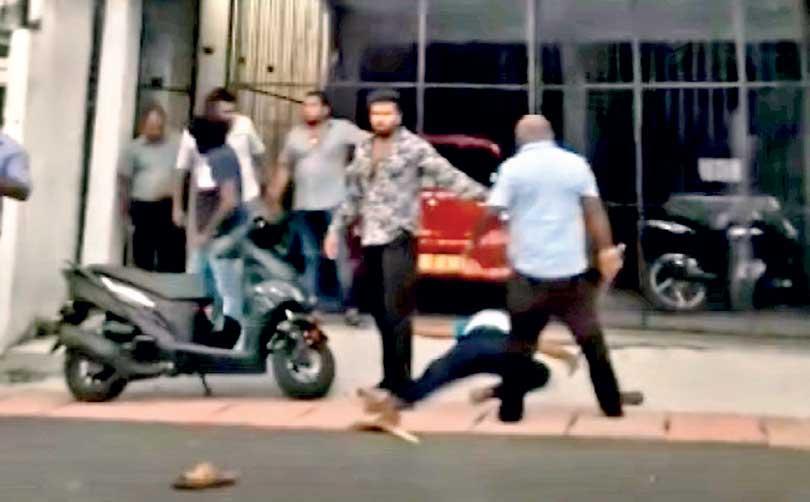 By Darshana Sanjeewa Balasuriya
Self-Employed Professionals' Three-Wheeler Association Chairman Sunil Jayawardhana, was killed after he was assaulted by a group of employees of a finance company in Mirihana on Wednesday evening, police said.
They said 53-year old Jayawardhana, a resident of Kesbewa, was assaulted outside a finance company on the Old Kottawa Road close to the Mirihana Police following a heated argument that broke out over the lease of a three-wheeler. The victim was assaulted by the group when he inquired about an alleged 'leasing mafia' concerning one of the members of the association. The injured chairman died after being admitted to the Colombo South Teaching Hospital.

It was reported that Mr. Jayawardhana and two others including a three-wheeler driver had arrived at the finance company on Wednesday morning to get a seized three-wheeler released. The vehicle had been seized by the company due to arrears in payments.

The three had left the scene in the morning following an argument and not being able to get the three-wheeler released.

Meanwhile, Mr. Jayawardhana had also posted a Facebook video from outside the finance company premises --where he was beaten later that day-- urging President Gotabaya Rajapaksa to intervene and solve the issues he faced due to 'leasing mafia.' However, the chairman and another person who accompanied him were assaulted by the group of employees of the finance company at around 6.20 p.m on Wednesday.

Mirihana Police arrested eight suspects in connection with the incident. They were remanded till June 25 after being produced in courts yesterday.

Mr. Jayawardhana was also a candidate contesting the upcoming General Elections from Colombo under an Independent Group.
Mr. Jayawardhana had also posted a Facebook video from outside the finance company premises --where he was assaulted later that day