---
A decision was taken to support SMEs by supplying metals they need as raw material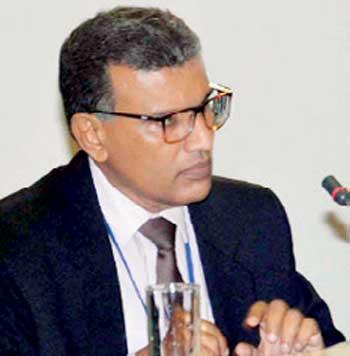 By Yohan Perera and Ajith Siriwardana
Industrial Development Board Director-Genral, P.L.U. Ratnamalala who testified before the Parliamentary Select Committee (PSC) looking into the Easter Sunday attacks said copper was supplied to factories after looking into their capacity of melting copper and at a price decided by an expert committee.

He said there was a written request by the President's Public Relations Director to supply 500 metric tonnes of copper to the Wellampitiya factory which had lately been at the centre of controversy. Excerpts of the proceedings:

Committee Chairman Ananda Kumarasiri: We are asking you about supplying scrap metal to factories. There has been controversy over metal supply

A decision was taken to support SMEs by supplying metals they need as raw material. A guideline was set on supplying metals such as iron, copper and aluminum. This was because there was a scarcity of such metals. We supply metals to 315 SMEs at the moment. We get the factories to apply and register to get metals through our district offices. We look at the capacity these factories have to melt metal before we decide to supply.

Committee Chairman – How do you decide on the price?

Price is decided by an expert committee. A formula is used for it.

Minister Ravi Karunanayake – Do you look at the capacity of factories to melt copper before you supply?

Yes, we look at the production capacity as well.

Minister - To how many factories do you supply metal currently?

We have supplied metal to 315 companies as of 2018. When it comes to copper, we have supplied to 107 companies.

Minister – Has anyone ordered to go beyond IDB guidelines?

Decisions are not taken that way. Nothing is done beyond the guidelines.

MP Ashu Marasinghe – Do you need the approval of the subject minister to supply 50 tonnes of metal? It was said copper had been given to the Wellampitiya factory without the minister's approval?

No, you don't need the minister's approval.

Minister Rajitha Senaratne made a comment at this point and charged that the media had misled the country.

Field Marshal Sarath Fonseka - Do you monitor the factories after supplying copper?

Yes, we check samples of products which factories manufacture.

Field Marshal – Do you have a way to check the sales made by factories?

It is difficult.

MP Marasinghe – Do factories demand copper for higher prices?

One cannot supply for prices quoted by anyone

Field Marshal – Has Rishad Bathiudeen requested you to give metal to a certain company?

No

Minister Senaratne – The media reported that spent cartridges were supplied to factories as they were

No, they are made unusable before supplying to factories. At this moment, Mr. Ratnamalala was asked to read out a letter which was sent to him by the President's Public Relations Director requesting IDB to supply 500 metric tonnes of copper to the Wellampitiya factory.
Price set by an expert committee