---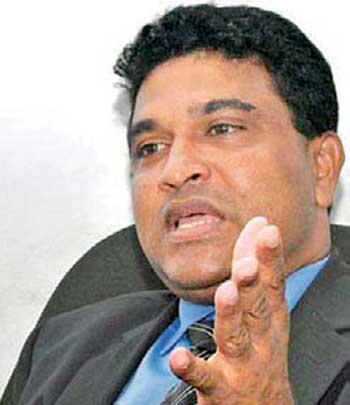 By Yohan Perera
The Sri Lanka Medical Council (SLMC) should take over the investigation into the matter in which Dr. Siyabdeen Mohamed Safi of the Kurunegala Hospital is alleged to have engaged in sterilisation surgeries, if the committee appointed by the Health Ministry to probe the matter is not reliable, Deputy Minister Nalin Bandara said yesterday.
He told a press conference that the SLMC should appoint a committee to investigate the matter as such a move was appropriate.

"The investigation into the allegations levelled against Dr. Safi is to do with medical science. Therefore, it is better that a committee appointed by the SLMC handled the matter. Laymen including Buddhist monks should not jump into conclusions before the investigation is completed," he said.

On a different note, he said investigations should be conducted into the attacks on Muslims three weeks after the Easter Sunday bombings and on the report which stated the arrest of TID Director Nalaka Silva stalled the capture of National Tawheed Jamaat (NTJ) leader Mohammed Zahran in 2018.

"It should be revealed whether there was an actual plot to kill President Maithripala Sirisena and if the arrest of the TID Director over this was a political conspiracy or not," he said.