---
Appointment cleared by defence ministry

are there no sri lankans for this post: JO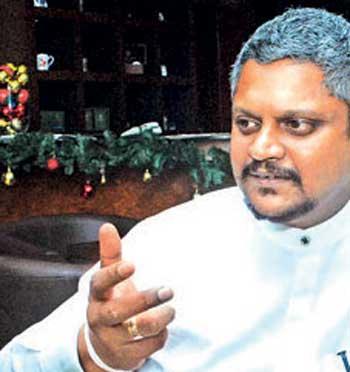 By Ajith Siriwardana
The Opposition yesterday claimed that the government had appointed a corrupt and inefficient US citizen as Chief Commercial Officer (CCO) of SriLankan airlines paying a monthly allowance of Rs.3.5 million.
Joint opposition MP Kanaka Herath told parliament that an Afghanistan airline had gone bankrupt and closed down under his administration and that he was also found to have been involved in a financial fraud through an agreement signed in Afghanistan with a US company.

He asked why such a person was hired by paying such a huge allowance and asked if a Sri Lankan was not available to be appointed to that post.

State Minister of Finance, Eran Wickramaratne said when in inquired from the SriLankan airlines board of directors, he was told that that the defence ministry had given a clearance to recruit this person.

Blurb -- An Afghanistan airline had gone bankrupt and closed down under his administration and that he was also found to have been involved in a financial fraud through an agreement signed in Afghanistan with a US company