---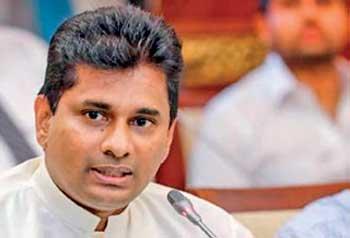 By Kelum Bandara
Sri Lanka closely observes the vaccination of school children aged between 12 and 17 ,with Sinopharm and Sinovac jabs in China , State Minister Prof. Channa Jayasumana said.
Prof. Jayasumana, the State Minister of Manufacturing, Supply, and Regulation of Pharmaceuticals, said the government was considering the vaccination of school children in stages. He said pharmaceutical giant Pfizer's Covid -19 was the main vaccine under consideration.However, he said Sinopharm was also a vaccination that could be considered in this regard.

"We observe the use of it on children in China. We have not got approval from our expert panel," he said. Besides, he said Sri Lanka would receive a consignment of 120,000 Sputnik V vaccines from Russia during the weekend . "We will use them to be administered as second shots for people in Kandy. Subsequently, we will stop the administration of Sputnik V since we have secured enough stocks of the vaccines . Russia helped us during our trying times by supplying vaccines. We acknowledge it," he said.