---
The country had to spend a lot to import food commodities such as onion, potatoes and chillies
Steps were underway to increase local cultivation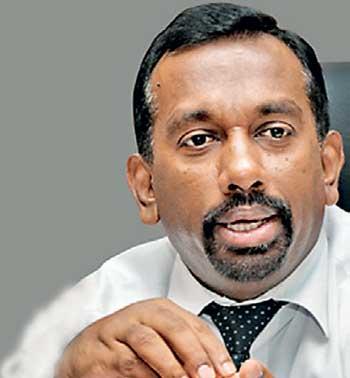 Agriculture Minister Mahindananda Aluthgamage said Sri Lanka would aim at self-sufficiency in 16 food crops by increasing cultivation through measured steps.
Addressing the progress review meeting of his ministry, he said the country had to spend a lot to import food commodities such as onion, potatoes and chillies. Asserting that it is a drain on the foreign exchange, the Minister said steps were underway to increase local cultivation.

"It will increase farmers' economy," he said.

Only 22 percent of the total onion requirement of the country is produced locally. The Minister said Rs.12-15 billion is spent for the import of the rest. Plans are underway to increase the local production up to 35 percent this year, to 45 percent next year and to 60 percent in 2023.

The Minister instructed the officials to look into measures to prevent crop damage by wild animals and during transportation.
Plans are underway to increase the local production up to 35 percent this year, to 45 percent next year and to 60 percent in 2023