---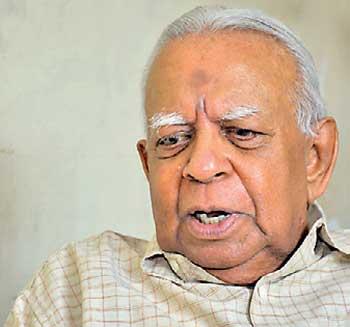 By Ajith Siriwardana and Yohan Perera
TNA Leader R. Sampanthan yesterday (25), introducing a motion in parliament, called for the Constitution introduced in 1978 to be abolished and a new one brought in.
Moving an adjournment motion, he said the new Constitution should be brought in with the agreement of all communities, while upholding their rights.

He said former Presidents Chandrika Bandaranaike Kumaratunga, Mahinda Rajapaksa and incumbent President Maithripala Sirisena had promised to introduce a new Constitution but failed to keep their pledges. Mr. Sampanthan said the candidate of the 2015 election, who promised a new Constitution, won the election while this was also a main election promise given by the opposition.

"More than 90 per cent of Sri Lankans voted in favour of a new Constitution. A resolution to enact the new Constitution was passed in March 2015. It was clear that there is broad agreement on a new Constitution," he said and requested all MPs to support the motion brought forward by him.

The adjournment debate was to continue today as well.