---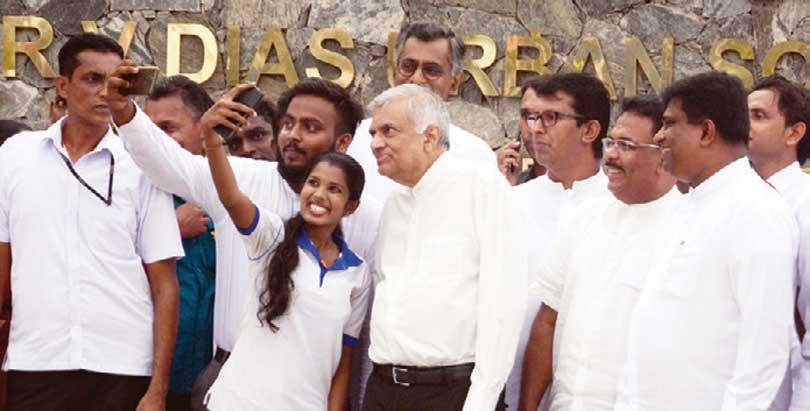 Pic by Pradeep Pathirana
By Yohan Perera and Kusal Chamath
The sovereign bond issue which Sri Lanka went for has been over subscribed by three fold but Sri Lanka will only obtain two billion dollars, Prime Minister Ranil Wickremesinghe announced last evening.

The Prime Minister said this at the opening of Arthur Dias Green Park and Railway Station Square in Panadura last evening.

"We decided to go for a sovereign bond issue in New York and London with the objective of collecting 2 billion dollars on Monday. We ended up getting orders worth dollars six billion. However we will obtain only dollars two billion " the Prime Minister said.

" Some warned us not to go for bond issues in London and New York. They said we will fail in our efforts. However, we have got three times what we wanted," he added.
The Prime Minister recalled that Sri Lanka was not able to borrow from anyone in 2015 when the present government took over.

"We built up the economy when we took over in 2015. However, we started building the economy but a drought blocked our way. The economy picked up but the political turmoil pushed us back. We overcame that hurdle as well. The economy was recovering but then came the Easter Sunday attacks.

Minister of Megapolis and Western Development Patali Champika Ranawaka said the light train project covering Katubedda, Piliyandala and Kirulapone will get off the ground on July 3 this year. He said Panadura will be developed as a transportation hub.