---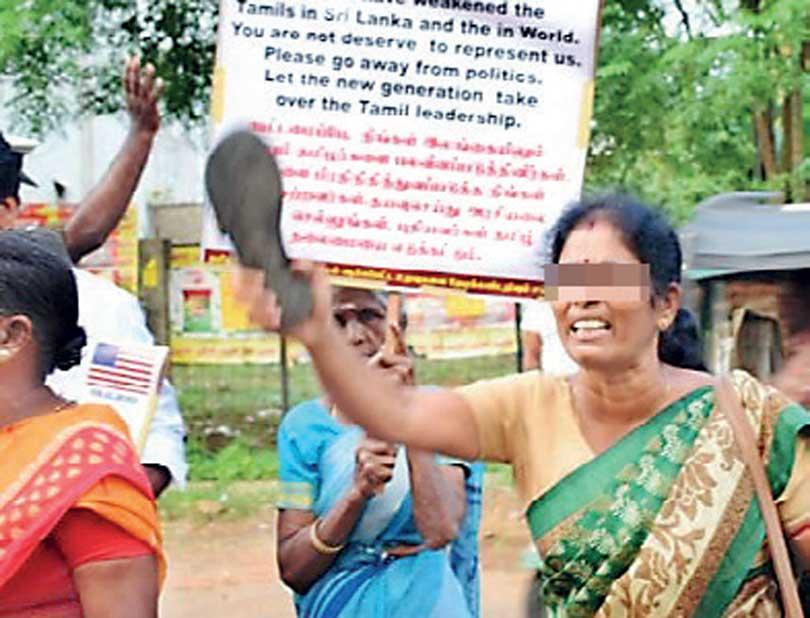 By Romesh Madushanka
Several relatives of those who went missing during the 30-year-long civil war attempted to hurl their slippers at leaders of Illankai Tamil Arasu Katchi (ITAK) after a demonstration on Sunday in front of a private hotel in Vavuniya where the party held its central committee meeting.
The protesters charged that leaders of the TNA put aside the issues relating to missing persons in their attempt to elect presidents. They urged the leaders to concentrate on this issue and hold discussions with the government to resolve the matter. However, the situation aggravated when the police prevented protesters from approaching the site where the meeting was held.

When party members attempted to leave the area without meeting the protesters, they intensified their protest and some resorted to removing their slippers and throwing them at the vehicles transporting Tamil leaders. However, the police intervened and made way for the Tamil leaders to leave the area safely.