---
Necessary steps would be taken either to

tighten or relax the existing regulations

It is pointless to impose new regulations if people do not follow them with responsibility
The number of COVID-19 patients in the Intensive Care Unit (ICU) had dropped by 50 percent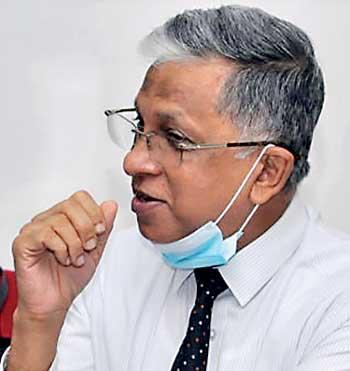 By Sheain Fernandopulle
The restrictions in effect at present will be reviewed at the COVID-19 Task Force meeting to be convened today, Director General of Health Services- Dr. Asela Gunawardane said.
He said necessary steps would be taken either to tighten or relax the existing regulations.
"However, it has to be said that people's behaviour in the last couple of days is not at all satisfactory," he stressed.
"We need people's support in order to overcome this pandemic situation. It is pointless to impose new regulations if people do not follow them with responsibility while adhering to basic health rules," the Health DG added.

Meanwhile, he said the number of COVID-19 patients in the Intensive Care Unit (ICU) had dropped by 50 percent.
People's behaviour in the last couple of days is not at all satisfactory