---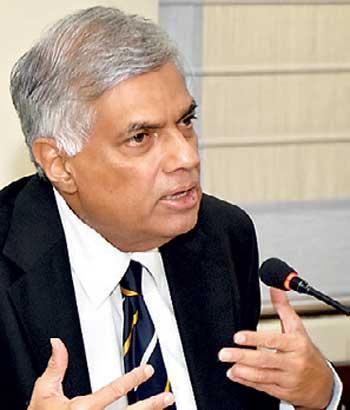 By Yohan Perera
People in the North should not give their mandate to those who neglected the area and shirked responsibility even though they ruled the country for five years after the war ended, Prime Minister Ranil Wickremesinghe said yesterday at the opening of the newly-built accident ward in Vavuniya Hospital.
He said people in the North should elect those who safeguarded their dignity and brought development to the area during the past four years.

"We have allocated a staggering Rs.20.5 billion for the development of Vavuniya. This sum does not include the allocation for the 'Langama Pasala Hondama Pasala' programme. The previous regime neglected the North even though it ruled the country for five years after the war ended. Vavuniya is an area where food crops grow. The agriculture sector will be modernised in the region just like other in parts of the country. Our aim is to export crops grown in Vavuniya to South India," he said.

On a different note, he said the work on Malwathu Oya project would commence next week. "More development efforts will come this way, especially with the planned tourism sector in Wanni. We will seek more foreign assistance to develop the North. Think of safeguarding your dignity. Take the right decision when it comes to the election," he said.