---
Sri Lanka is unable to settle its debts

The government had pushed this nation towards bankruptcy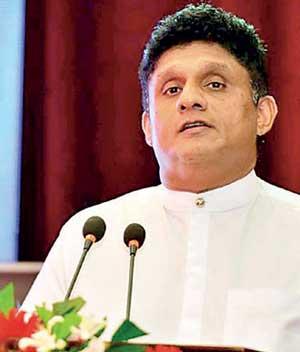 By Yohan Perera
Government should resign and hold a snap general election immediately, Leader of Opposition Sajith Premadasa said.
Premadasa who was speaking during the "Wipakshayen Husmak" program under which medical equipment was donated to Debarawewa hospital, said the government should resign as it had failed to pull the country through bankruptcy.

" This government has created an era of queues once again with its policy of closing the economy. Sri Lanka is unable to settle its debts. This is simply called bankruptcy. The government had pushed this nation towards bankruptcy. Therefore it should resign and give the people the opportunity of electing a new government of their choice. People want a new government which is capable of reviving the economy," Mr. Premadasa said.
" We in SJB have the expertise to revive the economy. Government should resign forthwith. People have tolerated enough," he added.
People want a new government which is capable of reviving the economy