---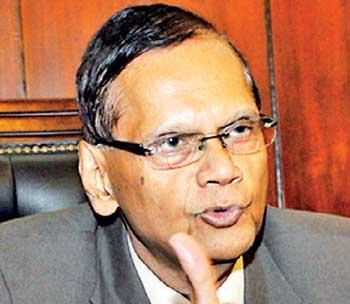 By Lahiru Pothmulla
The Sri Lanka Podujana Peramuna (SLPP), which remains confident of mustering a two-thirds majority at the general election, said parliamentary majority was needed not to enjoy privileges but to serve the public in an efficient manner including to repeal the 19th Amendment.
Speaking at a news briefing held at the party head office in Battaramulla, SLPP Chairman Professor G.L. Peiris said a two-thirds majority was required if the 19th Amendment was to be repealed.
He said many of the issues faced by the country and the main reason for the failure of the Yahapalana Government was 19A.
"We have an IGP against whom serious allegations have been levelled in connection with the Easter Sunday attacks. However, the government cannot remove the IGP because of 19A. Meanwhile, 19A states that the Elections Commission should comprise three members and the quorum should also be three. In the event one member refuses to take part in such affairs, the commission will never be able to function properly," he said.
He said another area which needed reforms was the electoral system, especially the preferential vote-based general election.

Commenting on remarks made by opposition leader Sajith Premadasa that he was in favour of a coalition government under President Gotabaya Rajapaksa, Prof. Peiris said the people were against such a combination.

"People won't endorse such a government as they have bitter memories of a similar governance. Yahapalanaya was such a government and was the most ineffective administration in Sri Lanka. An election victory for the SLPP-led alliance at the general election will help fully operationalise the mandate given to President Gotabaya Rajapaksa last November," he said.
An election victory for the SLPP-led alliance at the general election will help fully operationalise the mandate given to President Gotabaya Rajapaksa last November