---
Accepts new post as Sri Lanka Ambassador of USA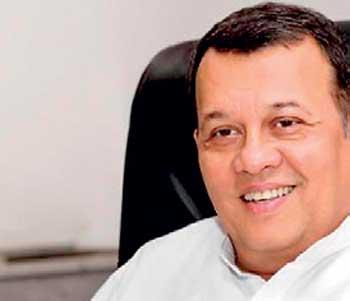 By Yohan Perera and Ajith Siriwardana
MP Mahinda Samarasinghe yesterday resigned from Parliament to accept his new post as the Sri Lanka Ambassador of USA.

Mr. Samarasinghe said in a statement that he had handed over the letter of resignation to Parliament Secretary General Dhammika Dassanayake.
"Today (25) I take leave of Parliament and expect to assume duties in Washington DC on 29 November. Thereafter, I will present my credentials to the President of the United States and commence my tenure as Ambassador of Sri Lanka.

My one expectation is to fulfil my role with dedication to Sri Lanka. I feel it my bounden duty, once my three-year service overseas is concluded, to return and once again provide leadership to, and serve the people of, Kalutara and Sri Lanka. Although I am taking a brief hiatus after thirty-three years of active politics, I do so not with a view to personal gain but, rather, in order to render productive and fruitful service to the country. My main goal is to utilise my years of international experience to uplift the profile and status of the country. I also reassure the people of Kalutara, whose consistent support has enabled me to attain whatever I have achieved in the political sphere, of my enduring respect and my continuous commitment to them," he said in a statement

I remain sincerely grateful to the President, HE Gotabaya Rajapaksa, for reposing his trust and confidence in me by appointing me Ambassador to the major global political and economic power – the United States of America – at a critical juncture. This is especially the case in the present environment within which Sri Lanka is faced with many challenges on the international plane. In addition, I am also concurrently accredited to Mexico and Trinidad and Tobago. Among my principal aims and objectives is the engagement of the Sri Lankan diaspora – inclusive of persons of Sinhalese, Tamil and Muslim heritage. Many of them hold high-level positions and run successful enterprises. I would welcome them to reinvest in their homeland along with encouraging and attracting new investment inflows from the US. I would also seek the enhancement of our exports which currently stands at 25% of the total exports of the Country. Further, among my main priorities will be strengthening our strong bonds by constantly sharing information, our insights and fostering closer bilateral cooperation. Our efforts at achieving broad-based reconciliation and protection of human rights will be of the highest importance in our engagement with the US Government," he added.