---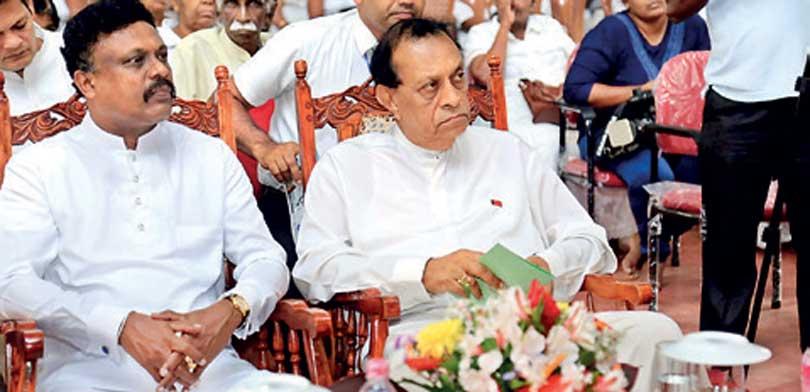 By Sandun A. Jayasekera
The telephone conversations covertly recorded and publicized through television, social media as well as electronic and print media have reflected our declining cultural and social values, Speaker Karu Jayasuriya said yesterday.
He said such action displayed how technology could be manipulated to tarnish the image of a country.

He made these remarks during an investiture ceremony held recently to hand over 'Akthapathra' to the Chief Incumbent of Nuwara-Kalaviya, Ven. Millewe Sumanatissa Nayaka Thera at Bodhirukkaramaya in Ali Wanguwa, Sri Pura.

"Mobile phones and other electronic gadgets have contributed to sever family ties, social links, inter-communal relations and lead to spiritual degradation which is why people resort to enjoy lurid and dirty telephone conversations recorded covertly. These audios have been recorded violating the country's rules and regulations. Legal action has to be taken immediately notwithstanding the status or strength of the individuals involved in the act. Responsibility is in the hands of the Maha Sangha to resurrect our society from this grave situation because the temple not only disseminates Shamma but acts as a seat to correct society.

"The government, policymakers, educationists and social leaders must pay their attention to how the society has plunged into a race through which social, religious and family values have taken a backseat. A child is trained by parents to run a relentless race. As a result, the child does not have to pay attention to love, compassion and social and family values. This has to be stopped sooner than later if we were to rise as a God-fearing nation that honour human qualities," he said.
Maha Sangha should resurrect our society from this grave situation