---
President discusses the matter with Japanese leaders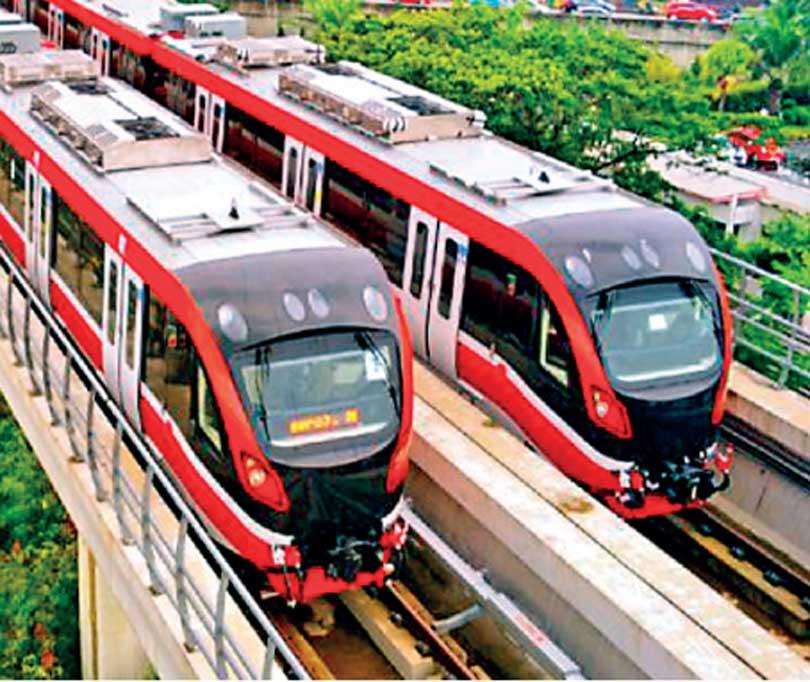 File photo
Subject Minister confirms Govt. keen to start it again
It is a $ 2.2 billion LRT project, stretching from Colombo Fort to Malabe
As a loan project, it can now be implemented only after debt restructuring is completed
By Kelum Bandara
Sri Lanka has explored the possibility of restarting the Light Rail Transit project funded by Japan International cooperation Agency (JICA), Daily Mirror learns.

It has reportedly been discussed during the visit of President Ranil Wickremesinghe to Japan during the last couple of days. He held talks with the key Japanese leaders including Prime Minister Fumio Kishida.
It is a $ 2.2 billion LRT project, stretching from Colombo Fort to Malabe. The project which was initially worked out during the time of the Yahapalana government was terminated by the government led by former President Gotabaya Rajapaksa in September, 2020.
It drained investor confidence in Sri Lanka and caused an irritant to bilateral ties with Japan.
The government led by President Wickremesinghe took fresh interest in the resumption of the project. Daily Mirror learns that the matter was discussed with the Japanese leader. However, it, as a loan project, can now be implemented only after debt restructuring is completed. The President expressed confidence earlier that debt restructuring can be completed by September, this year.

Asked for a comment on the project, Urban Development and Housing Minister Prasanna Ranatunga told Daily Mirror that the government had taken initiatives to restart the stalled project.

"I submitted a Cabinet paper. The President has given instructions to look at ways and means of resuming it," he said.
The President expressed confidence earlier that debt restructuring can be completed by September, this year