---
Mr. Ramanayake had submitted an application of revision to the Supreme Court while he had also filed a writ application with the Appeal Court to secure his parliamentary seat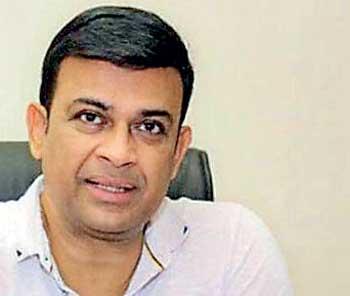 By Yohan Perera
Whilst highlighting Speaker Mahinda Yapa Abeywardene is expected to give a ruling on MP Ranjan Ramanayake who was convicted for Contempt of Court next week, SJB MP Chief Opposition Whip Lakshman Kiriella yesterday said his party expect him to rule fairly on the matter.
Mr. Kiriella said the SJB expects the Speaker to use the precedent he created allowing SLPP MP Premalal Gunasekera who was convicted of murder to attend Parliament after the Court ruling was appealed against.
"Mr. Ramanayake had submitted an application of revision to the Supreme Court while he had also filed a writ application with the Appeal Court to secure his parliamentary seat. Therefore we believe that the Speaker will have to give a ruling in accordance with the precedent he created with regard to Mr. Jayasekera," Mr. Kirella said.
"Mr. Jayasekera was allowed to attend Parliament by the Speaker claiming that the MP has filed appeal against the verdict and we hope that Mr. Ramanayake will be treated in the same manner. The Speaker has the responsibility of safeguarding the rights of all MPs in both sides," he added. Speaker Abeywardene announced during the last sitting in Parliament on 19 January 2021, that he will give a ruling on Mr. Ramanayake in three weeks' time.
Also he revealed that Opposition Leader Sajith Premadasa is working with the lawyers attached to SJB to prepare and bring in a piece of legislation pertaining to Contempt of Court in the form of a private member's Bill. "Countries such as India and UK had enacted legislations pertaining to Contempt of Court but Sri Lanka does not have such a law. Therefore Mr. Premadasa is working towards introducing a Bill in this regard as a private member's Bill," he said.
Speaker Abeywardene announced during the last sitting in Parliament on 19 January 2021, that he will give a ruling on Mr. Ramanayake in three weeks' time