---
The policeman along with three others had gone to a cinnamon cigar factory and demanded a ransom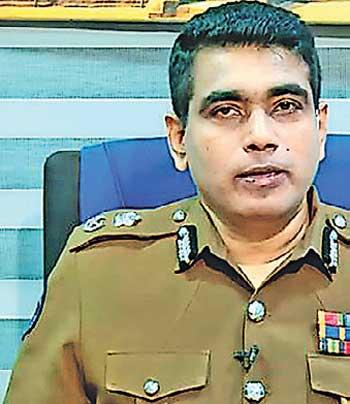 By Darshana Sanjeewa Balasuriya
A special operation is in place within the Police Department to net undisciplined and corrupt police officers, Police Spokesman DIG Ajith Rohana said.
Accordingly, the police have arrested two policemen on Thursday for extortion and soliciting bribe.
The spokesman said the SSP Elpitiya has arrested a policeman on Thursday over an incident of extortion following a complaint.
"The policeman along with three others had gone to a cinnamon cigar factory situated at Urugas junction and demanded a ransom.
When the police probed this incident they found the errant policeman was serving at the Elpitiya Police station and took him into custody," he said.

The cop was produced before the Elpitiya Magistrate for an identification parade and was remanded till January 15.

In another incident, the Matara SSP was alerted about a misconduct by a Policeman who was on traffic duty in Matara town. He was attached to the Matara Police station and alleged to have demanded Rs. 5,000 from a motorcyclist for not taking legal action for traffic violation, as the motorcyclist was caught riding his mobike without a valid riding licence or revenue licence.

The policeman was arrested following a complaint made by the rider.
The Matara SSP was alerted about a misconduct by a Policeman who was on traffic duty in Matara town