---
Companies are used to importing inferior quality coconut oil due to the high prices in the world market
13 containers of cooking oil have been stored in the warehouses of the respective Companies under the supervision of the CAA and the Customs Department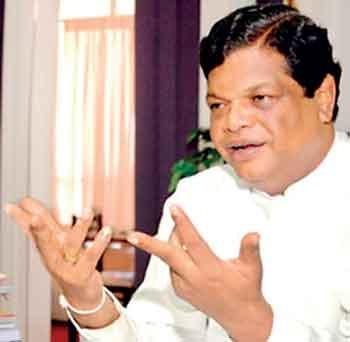 By Ajith Siriwardana and Yohan Perera
The consignment of coconut oil deemed unfit for human consumption has not been released to the market and the warehouses have been sealed until the investigations are completed, Trade Minister Bandula Gunawardane said yesterday.
He informed Parliament that tests carried out by the Sri Lanka Standards Institution (SLSI) and Food Safety Unit of the Health Ministry have identified that the samples of the coconut oil consignment had contained a cancerous substance and had instructed the Customs Director General to re-export them.

The Minister said accordingly 13 containers of cooking oil have been stored in the warehouses of the respective Companies under the supervision of the Consumer Affairs Authority (CAA) and the
Customs Department.

He said the samples have also been sent to the Industrial Technology Institute (ITI) for further investigations.
State Minister Arundika Fernando also assured that 183,000 kilograms of coconut oil imported by two Companies have been stored in their warehouses and that they have not been released to the market.

"Companies are used to importing inferior quality coconut oil due to the high prices in the world market. A metric tonne of coconut oil costs about US Dollars 1500 at the World Market. As our importers want to get them imported for low prices, they send a metric tonne of inferior quality oil for about US dollars 1200 which contains 60 percent of coconut oil, 30 percent of artificial oil and 10 percent of flavours," he said.

Mr. Fernando said it was important to ban import of crude coconut oil and added that the Government has already banned the import of palm crude oil. "We have imposed more tax on palm oil also,"
he said.
The Government has already banned the import of palm crude oil