---
12.5 kg increased to

Rs.2,750

, 5 kg

Rs.1,101

& 2.5 kg

Rs.520

Laugfs gas prices 12.5 kg

Rs.2840

,5kg

Rs 1136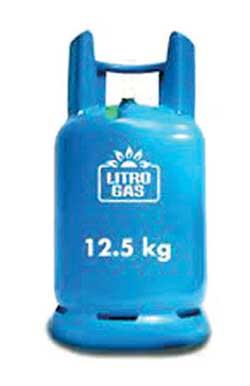 BY Kelum Bandara
In what appeared to be a further shock to consumers already burdened by the surging cost of living, Litro gas prices were increased effective midnight yesterday.
The price of 12.5 kg cylinder increased by Rs. 1,257, the largest margin of hike ever announced. The new price is Rs.2,750. Besides, a cylinder of five kg was increased by Rs.503 and 2.5 kg cylinder by 231. The new prices will be Rs.1,101 and Rs. 520 respectively.
Besides, Laugfs gas prices were also revised by increasing the price of 12.5 kg cylinder by Rs.984. The new price will be Rs.2840. The price of a five-kilo cylinder has been increased by Rs.393. The revised price is Rs.1136.