---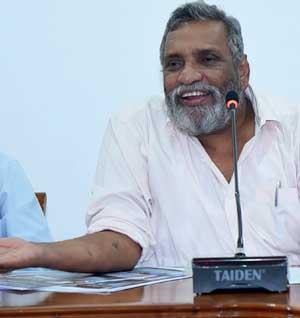 By Sandun A Jayasekera
The Elections Commission (EC) has instructed the government not to proceed with its decision to deploy trainee graduates to the health programme to control the Covid-19 viral infection.
In a letter to both the Secretaries of the Ministry of Health and Public Administration and Home Affairs, EC Chairman Mahinda Deshapriya yesterday has informed that on the instructions of the EC, the government has to postpone the graduate trainee programme until the conclusion of the Parliamentary polls.

Later, the EC based on the information it received also instructed in late March that the government must not pay the March stipend or engage trainee graduates for Covid-19 prevention programme without the permission of the EC.
The position of the EC is that there is no harm in obtaining the services of a professional and experienced team of officials in the drive against the viral infection but it is absurd that the government is in a move to use 45, 000 unemployed graduates who do not have any knowledge or experience in curative or preventive measures of a viral infection or epidemic and to deploy them through MOHs, Divisional Secretaries or Grama Niladharis for viral infection control.
It was quite obvious that the ulterior motive is to pay trainee graduates a stipend in the guise of employing them to control Covid- 19 pandemic ignoring the EC's directive not to make any payment to them or call them for training until May 2.

The EC's position is that the government has the opportunity to use employees of semi-government and public sector who remain at home while drawing their monthly salaries regularly during the threat of the viral infection than employing

45, 000 inexperienced and unqualified trainee graduates.

Therefore, the EC would like to emphasize that it is unnecessary to call up trainee graduates for Covid-19 control programme as it has also been suspended until May, and also to prevent the graduate training as long as a permanent decision is taken on the elections or until the elections are held.

This reminder must also be treated as an order issued by the EC, Mr. Deshapriya with stressed.