---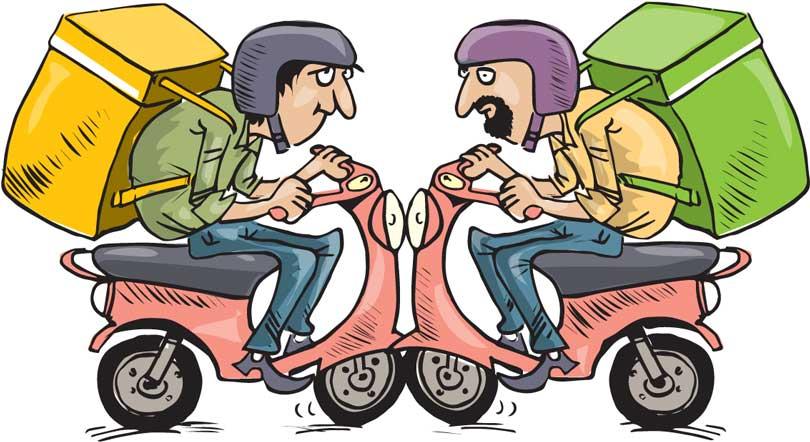 Policy on calculation of commissions
Concerns raised by VIP triggers talks
Minister meets Uber and PickMe
Uber denies claims not registered in Sri Lanka
By Easwaran Rutnam
Steps are being taken to establish an equal playing field for delivery services in Sri Lanka which is currently being dominated by Uber and PickMe.
Extensive discussions have been held between the State Minister of Cooperative Services, Marketing Development and Consumer Protection Lasantha Alagiyawanna and leading mobile-app based delivery services Uber and PickMe.

The discussions took place after it was decided to regulate the delivery services following numerous complaints.
A decision has been taken to register delivery service providers with the Consumer Affairs Authority and regulate them to ensure reasonable prices.

It has also been decided to formulate a policy on calculation of commissions and transport charges and impose a reasonable cap for selected sub-sectors.

The State Ministry said that the main objective is to provide the delivery service at a reasonable price to the consumers and also improve competitiveness.

Daily Mirror learns the whole issue was triggered after concerns were raised by a VIP after a large commission was added to food ordered from a hotel by his family via Uber Eats.
The VIP had then questioned the hotel from where the food was ordered and the hotel had informed the VIP that the food is cheaper when purchased directly from the hotel as opposed to via Uber Eats, Daily Mirror learns.
Minister Alagiyawanna was alerted and the State Minister called for a meeting with Uber and PickMe.
Sources said that Alagiyawanna had separate discussions with representatives of Uber and PickMe last week and further discussions are expected to take place this week as well.

Among the concerns noted apart from the high commission charged by the delivery services is that Uber is not a registered company in Sri Lanka.

At least one hotel informed Daily Mirror that they had to sign a contract with a foreign company to make use of Uber Eats delivery services in Sri Lanka.

However, when contacted by Daily Mirror, an Uber spokesperson insisted that the company is registered in Sri Lanka.

"Uber Sri Lanka is registered," an email sent to Daily Mirror quoting an Uber spokesperson said.
The spokesperson also said that Uber will work closely with the government on various initiatives that can provide a superior platform experience for all customers.

"Uber Eats continues to support our communities during these challenging times, by focusing our efforts on driving demand to local merchants and creating earning opportunities for courier partners. We look forward to working closely with the government on various initiatives that can provide a superior platform experience for all customers," the Uber spokesperson said.

PickMe did not respond to questions posed by Daily Mirror to the concerns raised on pricing.

Uber will work closely with the government on various initiatives that can provide a superior platform experience for all customers