---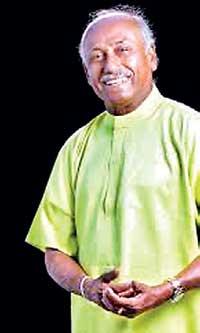 By Sheain Fernandopulle
The Parliamentary Committee on High Posts will examine the suitability of nominating and appointing artiste Rohana Beddage as Sri Lanka's Ambassador to the Maldives, a paper advertisement said yesterday.
The committee requested any organisation or individual desirous of making representations with regard to the relevant nomination to send duly signed written memorandums under the registered cover to the Secretary, Committee on High Posts, Committee Office, Parliament of Sri Lanka, Sri Jayawardenapura, Kotte on or before February 25, 2020, "Representations may also be faxed to fax No. 0112777300 or be sent via email: [email protected]," it further said. The Committee on High Posts consists of not more than 12 members to be nominated by the Committee of Selection.

The function of the Committee on High Posts is to examine the suitability of any person who has been either appointed to any post or nominated to hold office in any post determined by the Cabinet of Ministers and make recommendations in regard to such persons. Mr. Beddage is a musician and an actor who has contributed to Sri Lanka's cultural sphere for several decades. He was among the artistes who supported the Sri Lanka Podujana Peramuna (SLPP) during the November 16 presidential election.