---

Hospitalisation due to Omicron has also dropped by 50% with two vaccine doses in the over 65 age group
"Omicron in the US is commonly seen among the unvaccinated population over 65 years"
Most ICU admissions and COVID-19 fatalities are found mostly among people not vaccinated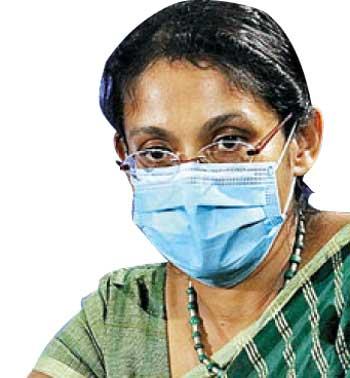 By Sheain Fernandopulle
Three doses of COVID-19 vaccine drop hospitalisation by 90 percent in people above 65 years of age, health experts highlighted. According to Professor and Head of the Immunology and Molecular Medicine Department at the Sri Jayewardenepura University Prof. Neelika Malavige, hospitalisation due to Omicron has also dropped by 50% with two vaccine doses in the over 65 age group.
"It is the people above the age of 65 age who are highly susceptible to get hospitalised and succumb to the virus. Omicron in the US is commonly seen among the unvaccinated population over 65 years. This is where booster dose plays a pivotal role.
In addition, she said most ICU (Intensive Care Unit) admissions and COVID-19 fatalities are found mostly among people not vaccinated.
She requested all eligible individuals to get their booster doses without further delay.

Meanwhile, Dr. Ananda Wijewickrama from National Institute of Infectious Diseases urged people not to be carried away by misconceptions and myths about the booster dose.

"The priority of people at present should be the safety from Omicron which can be ensured with the booster dose," he underscored.

Sri Lanka College of Internal Medicine President and National Hospital of Sri Lanka (NHSL) Physician Dr. Harsha Sathischandra said no adverse effects had been so far reported from pregnant women or any any other groups.
"Booster dose is recommended for persons who are pregnant or breastfeeding," he added.
Health experts expressed these views at a news briefing held at the Government Information Department on
Thursday (13).