---
Over an insult through Facebook
Says women harassed through social media is similar to sexual harassment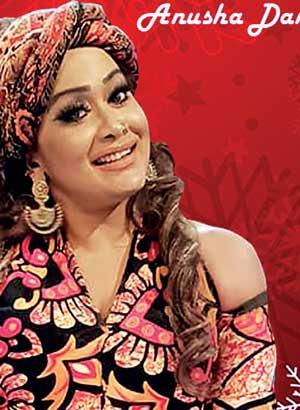 By Darshana Sanjeewa Balasuriya
Actress Anusha Damayanthi yesterday lodged a complaint at the Criminal Investigation Department (CID) over an insult through the Facebook social media network.
After lodging the complaint, she told the media that she had taken action to lodge a complaint since she could not bear the severe mudslinging carried out on her through social media.

"I am being slandered on Facebook. I think it must have been because I fought hard for the Rajapaksa camp. The mudslinging campaign carried out against me involving Minister Sarath Weerasekera also. I was insulted, claiming that I was engaged in inappropriate business. It also claimed that I called Minister Sarath Weerasekara after the Walana Anti-Corruption Unit raided my house. I can't believe that someone could carry out such mudslinging. I came here because I wanted to take action against those perpetrators," she said.

She said women being harassed through social media is similar to the offence of sexual harassment.