---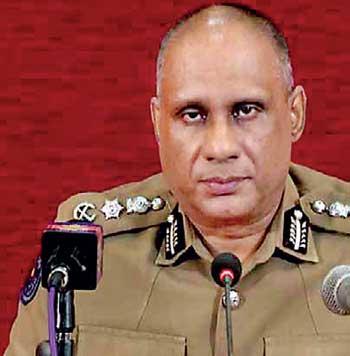 By Darshana Sanjeewa Balasuriya
Acting Inspector General of Police C. D. Wickremeratne has directed the Criminal Investigation Department (CID) to submit a full report on six high profile cases, Police Spokesman SP Ruwan Gunasekara said yesterday.
He said the Acting IGP had informed Senior DIG-in-charge of the CID to submit six separate reports into the investigations of the Lasantha Wickrematunge murder case, Waseem Thajudeen murder inquiry, abduction of Keith Noyar, the disappearance of 11 youths, murders of 17 persons of an aid group and abduction of journalist Prageeth Ekneligoda. The Acting IGP further informed the CID to submit those reports based on 11 facts before August 23, SP Gunasekara said.

Accordingly, each report should have the following facts - the date of commencement of the investigation, the present situation of the investigations, the suspects who were exposed or arrested, the evidence, the reasons for the investigation not being finalized and the expecting time period to complete the investigation.

Last week, Attorney General Dappula de Livera PC had instructed the acting IGP to expedite the conclusion of investigations relating to five high profile cases without further delay as the investigations of these cases had not been concluded so far despite the continuous reminders by the AG.

In a letter addressed to the acting IGP, the AG had noted his serious concerns over the delay of concluding these investigations by the police despite the continuous reminders of the AG.