---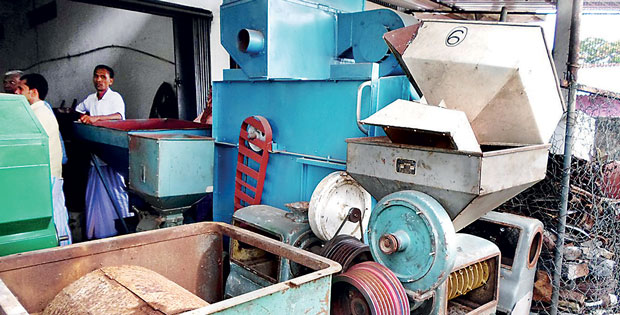 By K.G.Karunarathna
More than 400 rice mills had been closed due to the monopoly of a few businesses, the President of the Rice Mill Owners Association in the Polonnaruwa District K.H.Punchibanda said.
The owners of the rice mills said that the machinery had to be sold as scrap iron. They said that the owners had no option other than dismantling the machines.
Addressing a press conference held at Royal Nest Hotel in Polonnaruwa, Punchibanda said that the shortage of paddy these days and the lack of money for storing the paddy had also contributed much to this crisis.
He stated that it was suspected that a large quantity of paddy had been used for the manufacture of beer.
The Joint President of the Polonnaruwa District Rice mill owners Association and the spokesman, Gamini Kumarasinghe said that the drought in the recent past also adversely affected the paddy shortage and the existing mills were being maintained at a risk.
The businessmen had been facing with the problem of selling rice due to the decision taken to import rice from India and the other countries.
The spokesman requested the President to intervene and find a solution without delay as the owners had decided to sell their machinery for scrap iron.