---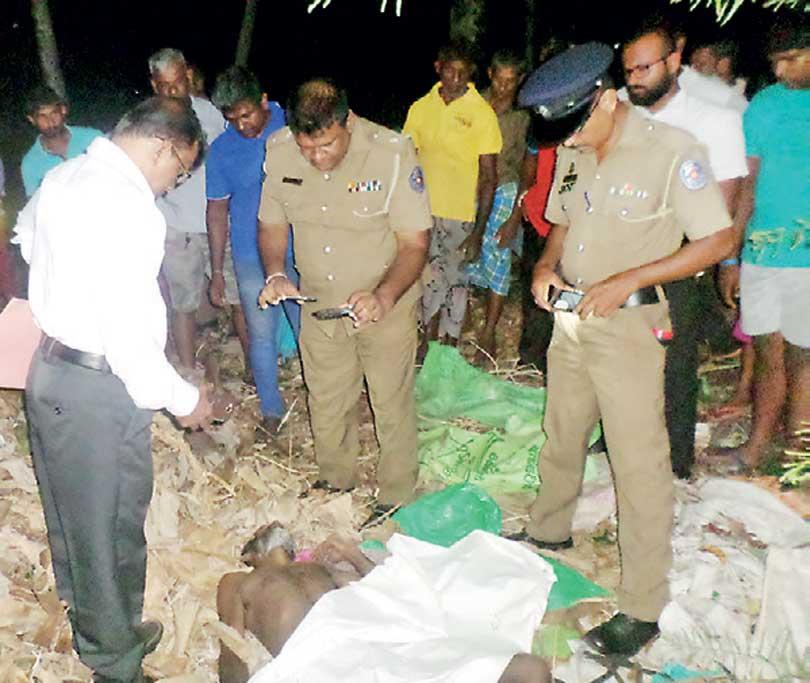 Postmortem examinations have revealed that they had died of dehydration and heart failure
By Pushpakumara Mallawarachchi
Eleven individuals were taken seriously ill after consuming liquor at an illegal brewery in the Kotadeniyawa area and died on admission to hospital, the OIC of the Pallewela Police IP Kamal Ratnayake said.
"More than 20 others were undergoing treatment," hospital sources said.

"The victims- Kankanamlage Shanthalal (55), N.K.Sumanadasa, (82) Sarath Kumara Wickramarachchi (57) Kalukapuge Dayaratne (63), Ajith Pushpakumara (50), Manjula Pathmakumara (44) and Jayantha Rupasinhe (52) were found dead in land in Wattemulla area- he said. "Another individual S.B. Antony (55) had died early last morning," he said.

Postmortem examinations have revealed that they had died of dehydration and heart failure and that they had consumed liquor.

The JMO had referred specimens of their bodies for further examination to the Government Analyst.

Meanwhile, according to sources at Meerigama, Divulapitiya, Gampaha, Watupitiwala, Ragama hospitals and the Colombo National Hospital several others were under treatment in critical condition following drinking illicit liquor. During investigations, the suspected owner of the illegal brewery and his helper were arrested and stock of eight litres of illicit liquor was seized by the Pallewela Police.

OIC Ratnayake said specimens of illicit liquor would be referred to the Government Analyst

as well. Investigations revealed that the main suspect had earlier surrendered all distilling equipment to Police and undertaken not to be involved in the contraband activity when CI Eric Perera was OIC Meerigama Police but he had resorted to it again.