---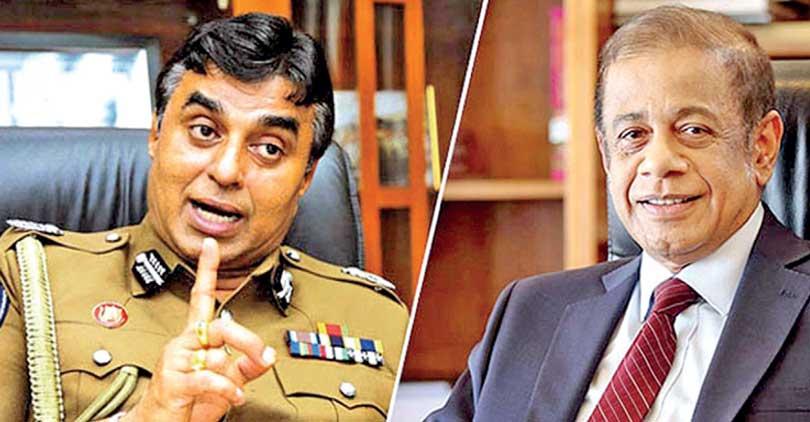 AG said Magistrate's order was illegal and erroneous according to Section 296 of the Penal Code
By T. Farook Thajudeen

Colombo Chief Magistrate Lanka Jayaratna yesterday remanded former Defence Secretary Hemasiri Fernando and IGP Pujith Jayasundara -- who was sent on compulsory leave after the Easter Sunday carnage -- till October 23 on a High Court order.
Judge Vikum Kaluarachchi made this order to the Colombo Chief Magistrate after considering the lengthy submission made on behalf of the two suspects by their Counsel and the Deputy Solicitor General Deleepa Peiris during the inquiry into the revision application filed in court by the Attorney General who sought a High Court order against the Colombo Chief Magistrate's direction to release the two suspects on bail. The Attorney General had filed this revision application in the High Court against the bail order given by the Chief Magistrate Jayaratna who released the two suspects on bail following a magisterial inquiry.

The Attorney General states that the Magistrate's order was illegal and erroneous according to Section 296 of the Penal Code. He contended that the Magistrate has misinterpreted the law and factual elements of the case when delivering the order.

The AG had asserted by the revision application that the Magistrate's interpretation of the facts revealed before the court were erroneous and bias while there were enough evidence against the lethargic behaviour of the two suspects.