---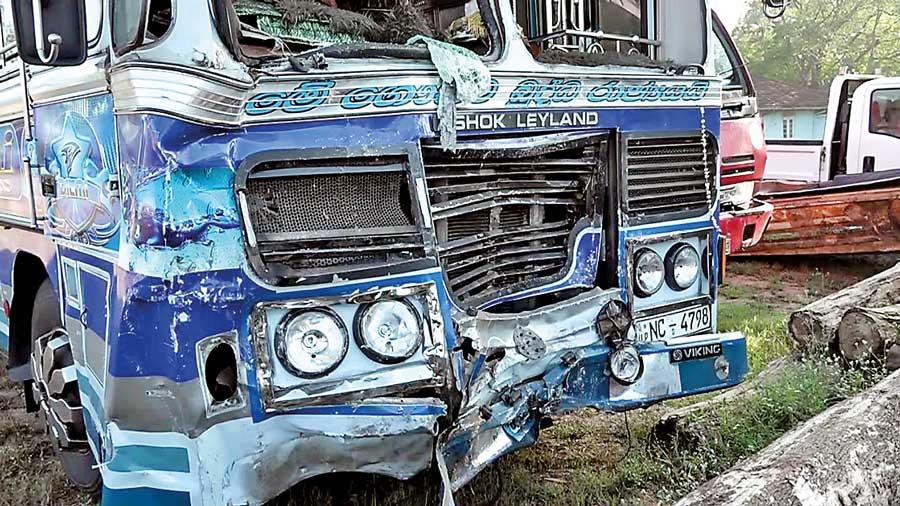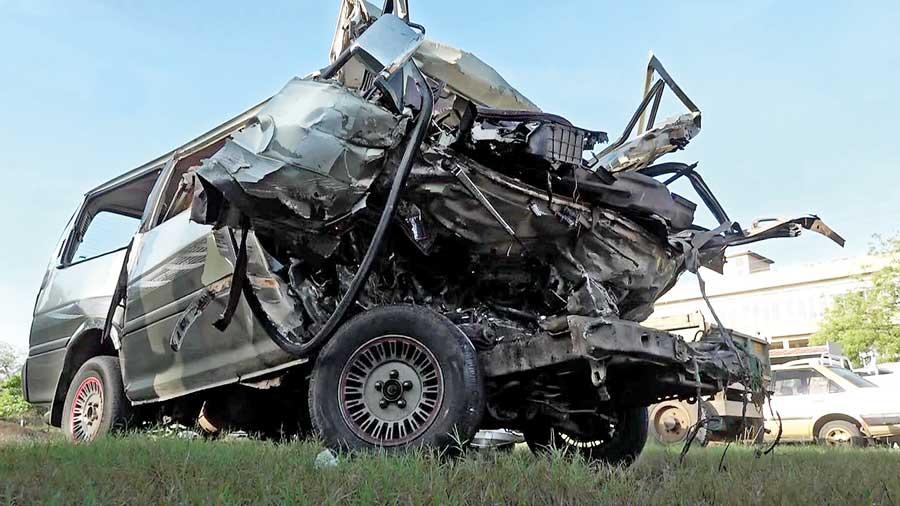 By Darshana Sanjeewa, Palitha Ariyawansa and Ranjith Karunaweera
Ten people, including three children were killed and two others were critically injured when a van they were travelling in, crashed head-on with a bus near the Mahiyangana National College in the early hours of yesterday morning.
Police said the van collided with the bus which was travelling from Trincomalee to Diyatalawa on the Mahiyangana-Badulla main road at around 1.30 am yesterday.
They said the driver of the van (19) and eleven others in the van had been admitted to the Mahiyangana Hospital and 10 of them had succumbed to their injuries. Several passengers on board the bus received minor injuries in the accident.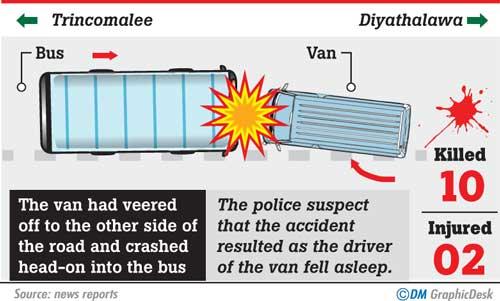 Police said four men, three women and three children including female twins aged 4, had lost their lives in the accident. They said the mother (27), father (32), grand father (56) and grandmother (50) of the twin girls and the driver of the van, his father (48), mother (42) and sister (10) were in the ill-fated van.

The victims were identified as residents of Batticaloa. They left from Batticaloa on Monday to tour several places in Colombo, had met with their fate while returning to their hometown. Police said two girls aged 13 and 16 who were in critical condition, had been transferred to the Badulla Hospital.

The Police suspect the accident could have happened due to the driver falling asleep on the wheel.

meanwhile, the driver of the bus has been arrested.

The deceased have been identified as Joseph Rellinton Jopsa (56), his wife Silviya (50), Lister Alexandar (32) his wife Nisalin (27), their children Hanali and Paiga (both aged 4), Yooti Prince Henrik (48), his wife Maria Francia (42) their son Prince Heid (19) and their daughter Serabi (10). Meanwhile two more persons were among the injured Segani Henrik (13) Yooti Henrik's other daughter as well as Resani Bargasal (16).