---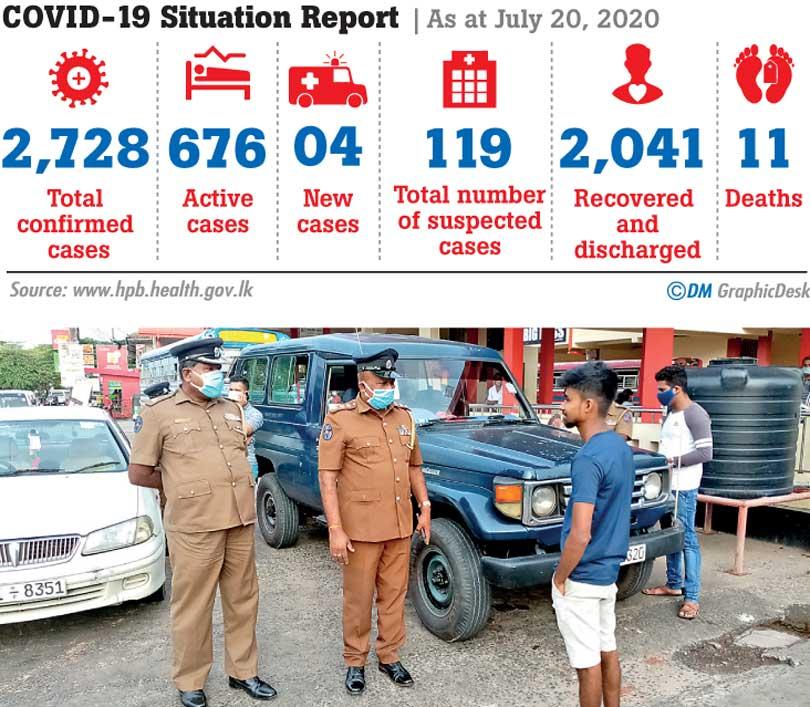 By Sunil D de Silva
The Weligama police during special operations conducted at the Weligama bus stand during the past week, severely warned 382 people including pedestrians, cyclists, bus commuters and others travelling in vehicles for not wearing face masks, thereby violating Quarantine regulations.
They were severely reprimanded and released after recording their
personal details.

The police explained to the public why masks should be worn during this pandemic and warned that those found guilty of ignoring this requirement in future would be liable for prosecution.

This search operation was conducted under the direction of SSP Matara Chandana Herath assisted by the ASP Matara I.G. Chandrasena, HQI Weligama D. M. Abeysekara , OIC Traffic and a team of police officials attached to the Covid 19 Unit of the Community police.
Those found guilty in future would be liable for prosecution