---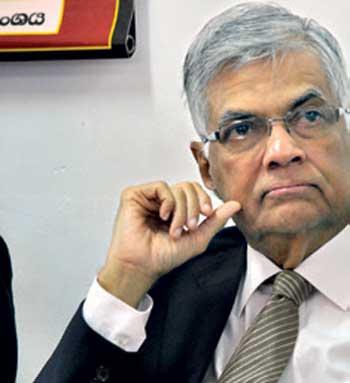 By Yoshitha Perera
The Presidential Commission of Inquiry (PCoI) to investigate corruption of the current administration yesterday issued summons again on Prime Minister Ranil Wickremesinghe to appear before the Commission on October 18 to provide evidence on the decision to store paddy at the Mattala Airport in 2015.
Testifying before the Commission, former Head of the Paddy Marketing Board (PMB) Bandara Dissanayake informed the Commission that Prime Minister had instructed him personally to implement the decision to store paddy at the Mattala Airport.

"There were couple of meetings with the officials of the Mattala Airport in 2015 about storing paddy during the next harvesting season because there was insufficient space on stores belonging to the PMB. But the airport officials refused to approve that request saying that there are costly equipment and air conditioners in the buildings around the runway area," he informed the Commission. Witness also informed to the Commission that Primary Industries and Social Empowerment Minister Daya Gamage told him frequently that the party had given the solution to store paddy at Mattala Airport as an election pledge. Earlier, Police officers attached to the PCoI visited Mattala Airport few months back and observed the premises. They observed that storing of paddy inside the buildings had caused damage of around Rs. 5 million approximately. These include the damages caused by rats and they had caused damages mainly to the panel rooms which attached the main switches of the airport. It was also reported that the PMB had paid Airport and Aviation Services Ltd, Rs.835, 132 per month as a rent for storing paddy and the paddy was stored for six months.