---
People advised to strictly follow health guidelines
Even though there is no community transmission, the threat exists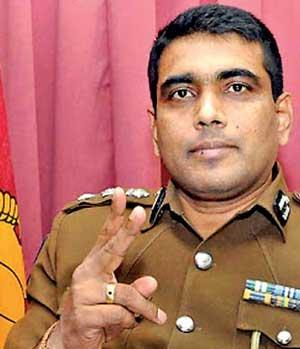 By Thisari Walawege
Responding to a question asked by a journalist about the possibility of a lock-down situation in the country, DIG Ajith Rohana said yesterday they had no intention of imposing a lock-down because there was no community transmission of COVID-19 according to the health authorities.
However, he requested the people to remain vigilant and follow the health guidelines issued by the health authorities with regards to wearing face masks, physical distancing and hand hygiene.
"Even though there is no community transmission, the COVID-19 threat still exists," the DIG said adding that Sri Lanka had controlled the pandemic according to World Health Organisation's (WHO) statistics with a 0.05% COVID-19 death rate. Nevertheless, he said nowadays the people are neglecting the health guidelines which might lead to serious repercussions.

The DIG urged the people to extend their fullest support as previously to control this pandemic successfully.
He requested the people to remain vigilant and follow the health guidelines issued by the health authorities with regards to wearing face masks, physical distancing and hand hygien
Even though there is no community transmission, the COVID-19 threat still exists. Nowadays the people are neglecting the health guidelines which might lead to serious repercussions