---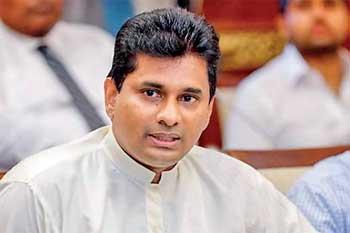 By Kelum Bandara
The health authorities yesterday reserved 45 more ICU (Intensive Care Unit) beds from KDU hospital, Colombo North, Colombo South and Negombo hospitals for the benefit of COVID patients, Minister Channa Jayasumana said yesterday.
State Minister of Production, Supply and Regulation of Pharmaceuticals Prof. Channa Jayasumana told the Daily Mirror there was no shortage of ICU beds otherwise. He said the ICU beds originally reserved for COVID patients remain occupied at the moment.

"We have reserved 40 ICU beds earlier only for such patients. With the latest spike of cases, all are now occupied. Therefore, we secured new ICU beds from four other hospitals to be used in case of any COVID-related emergency," he said.

Asked other patients requiring such emergency treatments, he said, "we will not take over all the emergency beds for patients infected by the coronavirus. We have enough beds left for other critical patients as well."
After the festive season, there is another wave of escalating cases across the country. The daily cases even surpassed 1000 on Tuesday.
We will not take over all the emergency beds for patients infected by the corona virus